Here's how we can help your business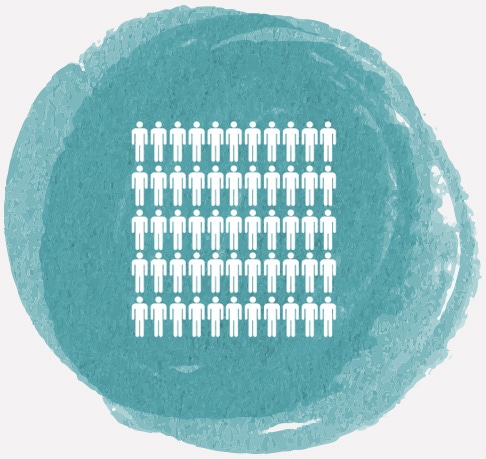 Here at Excite Media we provide end-to-end digital marketing strategies that are based on high quality results for our clients. We believe your sales and marketing is like a funnel. Fresh prospects come in at the top of the funnel, and happy customers go out of the bottom.
We aim to help you convert these visitors to leads using a synergy of online marketing strategies including content marketing, SEO, WebIQ and Adwords Management. Let us break this marketing jargon down for you and simplify how we can help!
Get found in the search engines
One hundred billion searches are performed on Google every month. The better placed your website is in the search engine results, the more likely you are to receive new visitors, leads and sales through your website.
No matter your digital marketing goal or budget, SEO (Search Engine Marketing) is the one strategy you cannot afford to live without. SEO sounds a bit like rocket science, but we simplify it for you and make sure we can produce a better solution than the last.
Our goal is to make sure the people who need your product or service the most find your business. SEO is not just a one-stop shop, it's an ongoing approach that generates high quality leads and grows your business online. It only makes sense to do everything in your power to enhance the reach of potential customers and effectively dedicate a good amount of your online strategy to SEO.
A whole team of experts working on your success
Our team understands the dedication, time and expertise it takes to run a successful business and website. They also understand that launching a new site or improving an older one demands the best strategies and improvements to maximise your conversion rate.
WebIQ is a unique service that is tailored by Excite Media to generate a better ROI and improve key aspects of your sales funnel to extract results for your website. Our passionate team of website professionals will work on your website, constantly measuring and improving key components to help us pinpoint areas where you may need to adjust content and improve strategies.
When you sign up for the WebIQ program you're investing in a large team of designers, marketing specialists and web programmers all with the same goal in mind; to proactively improve your website and share in your success.
An expert team to optimise your PPC campaigns
Whether you're looking to bring in new visitors to your site, grow your sales or get your phone ringing, Google Adwords or PPC can help any business.
Pay per click (or PPC) is a method commonly used by Google where you bid against others to purchase visitors to your site. Google Adwords effectively is a 'paid shortcut' to get onto the first page of Google, sidestepping Google's normal system for ranking websites. Everything comes at a cost, but when it comes to the success of your business these paid strategies can be exceptional!
The more money you're willing to spend on 'pay per click', the more you essentially have to gain. We like to see results for our customers and have helped guide many through Google Adwords for years and the results speak for themselves.