We can help you develop a logo and branding that will:
Represent who you are, what you do, and your brand identity

Differentiate you from "the pack" of competition

Bring outdated creatives into the 'now' (and gear it for the future)
Resonate with your target audience
Be remembered by the people that see it

Represent the quality that you offer
Here's what our Brisbane logo designers can help you with 🤝
We're all about generating leads for your dental clinic. How do we do it? We find a combination of these three services usually works best for your industry.
In this package, we'll take the time to learn about you, and then create the perfect logo that represents that, get your sign-off, and then provide you with it in various formats in high resolution.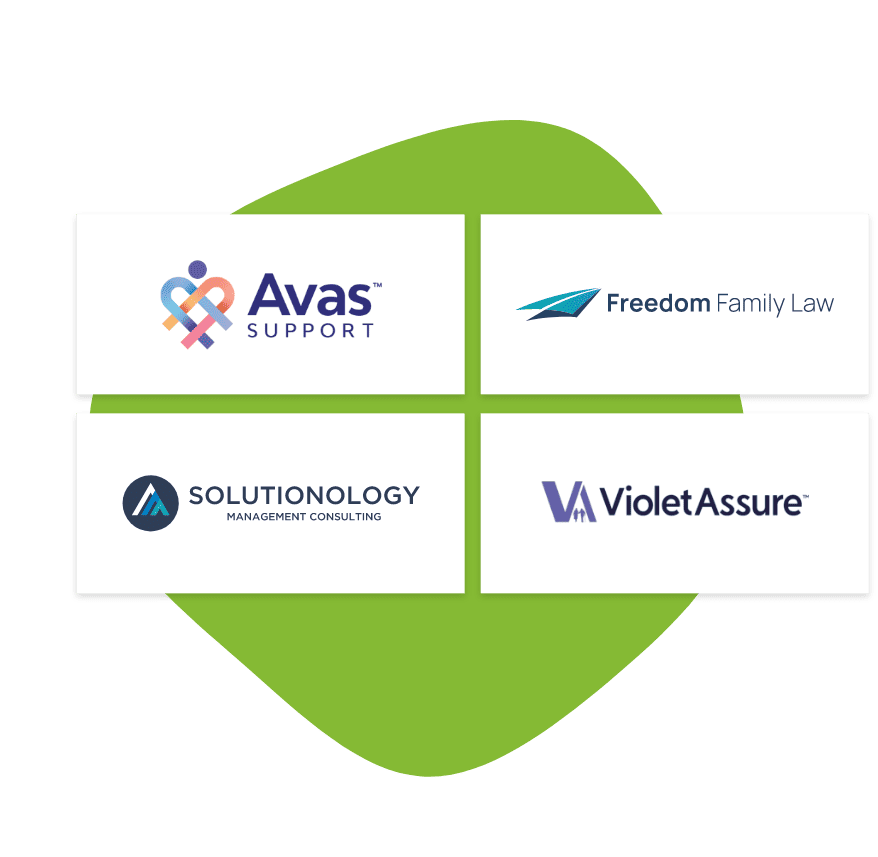 Your brand guidelines document
Your Brand Guidelines Document is a commercial style guide for your brand. It outlines our recommended brand rules, that you can send to all users of your brand, printers, sign writers and designers, to keep your xbrand consistent, now and into the future.

How your logo can be used

What exact colours your logo uses

What font and spacing is required for your logo
Typographical logo solution
If you want a brand logo that doesn't include an icon, logo or image, this may be the perfect solution for you.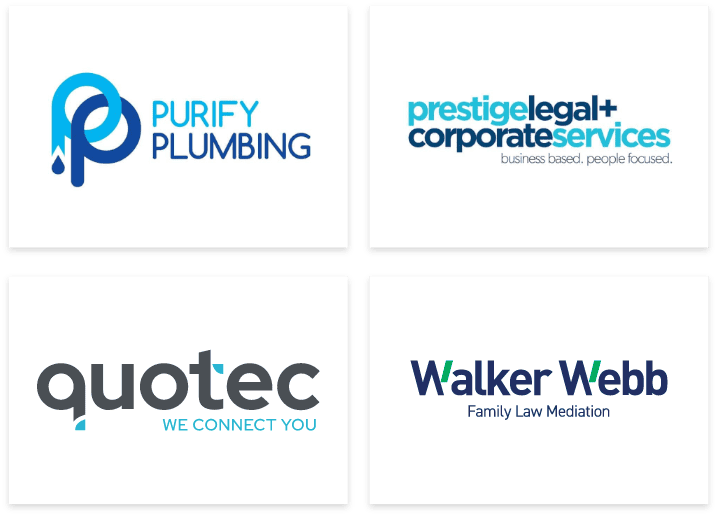 If you want our professional graphic design team to create you a suite of stationery using your new professional logo design, this is the branding package for you. Whether it's an existing brand identity or your new logo design that we've just created, your business branding is sure to make a lasting impression when your key stationery looks the part.
We're the leading Brisbane design agency that empowers your team to create beautiful things as well. Our graphic designers can get your team set up and empowered to create more professional visual content for your business, ongoing. Unforgettable brands are consistent brands, and we can help you ensure that consistency by setting up template designs for your business, using your logos and colours, in Canva.
Canva Pro will be required for this, but we can help you get your account set up as part of this service. Canva Pro is a graphic design tool that makes it easy to create and schedule visual elements of social media posts.

We'll set you up with Canva Pro

We'll set up your Brand Kit in Canva Pro, including loading your fonts

Our graphic designers will set up your Avatar design
We'll create you the following templates in Canva Pro, using your brand colours, fonts and logos:
Get in touch with us today to learn more and get a ballpark quote for your logo and branding solutions.
Why choose a professional logo designer for your logo?
A great logo is more than your company name in a nice font.
Strong and effective branding represents your company at a deep level. It resonates with people, helping build trust and making people feel comfortable doing business with you over your competitors.
Brands are a living, breathing animal and shape how people feel about your business from the very first moment they see it. Over time, your brand becomes who you are, and the importance of getting it right the first time cannot be underestimated.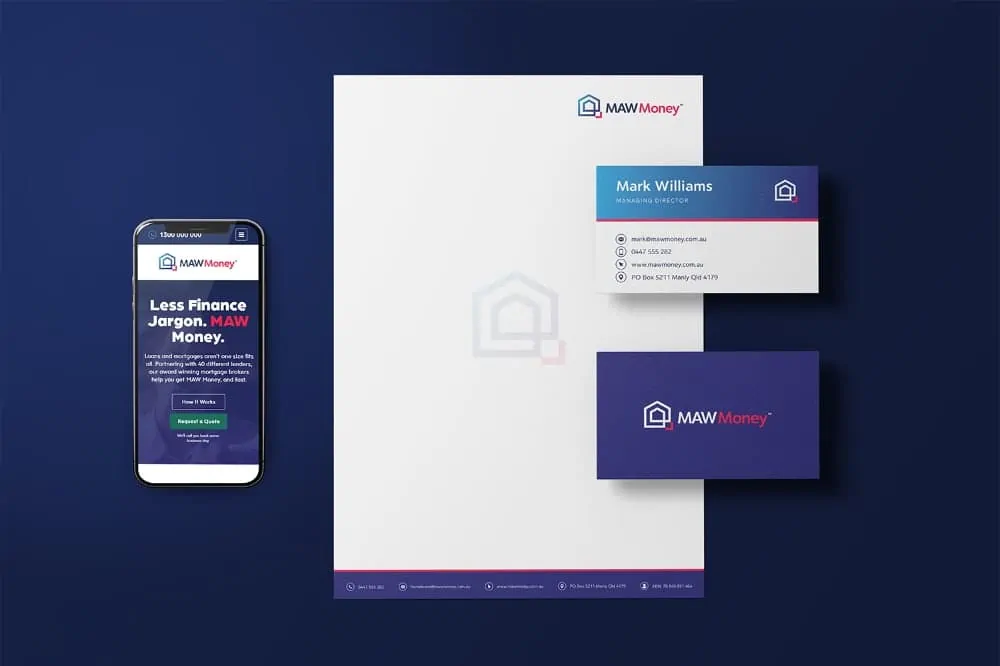 Branding is an investment that pays off in dividends 📈
Investing in a good logo design can pay huge dividends over time. With your new brand being used on your website, email, social media and on print materials such as business cards and letterheads, it's important to look your best right from the start.
What makes our team of professional logo designers the best?
We don't just throw a few images together and call it a day. Our logo design projects are thought-out, expert graphic design projects that build brands. Our logo design process starts with getting to the bottom of who you are, who your clients or customers are (your audience), and what your focus is. These details matter, as they tell us the picture that we need to paint in order to build better brands and better logos.
Our team of logo designers are experts at digging deep into the DNA of your business, and using this to form the strategy of your brand, right at the beginning of the logo design process.
We make a commitment to finding the essence of who you are and distilling these principles into a strong and successful brand identity.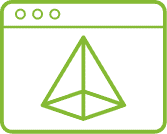 Professionally crafted & executed
logo designs

Done by a professional
branding agency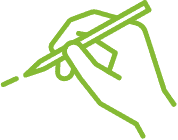 By logo designers experienced in business graphic design
Don't just choose any logo designer for your business logo.
When you choose Excite Media for your logo design, you're choosing a professional logo designer and a digital marketing agency that specialises in achieving better brands and better logos through strategy that's focused on you and your unique requirements and offering. Choose a logo designer that has the graphic design skills and the strategy skills to ensure that your logo represents the right image for your business success.
We're a Brisbane-based logo and brand design company, servicing all of Australia ⭐️
Logo design Brisbane specialists
Whether you're a local Brisbane business looking for a brand refresh or professional logo design, or you're located elsewhere in Australia, our team at Excite Media is here to help.
While we're based in Brisbane Australia, we service clients Australia-wide (and even internationally).
Excite Media is a Brisbane web design, Brisbane logo design, and local digital marketing agency that has been designing websites and logos for Brisbane businesses, Australian companies, (and businesses all over the world), for more than 15 years.
We're a creative thinking branding agency and digital agency in Brisbane that helps businesses make a lasting impression, wherever that may be.
Get in touch with us today.
Stuck on what kind of logo design you want?
It helps to ask, 'what do you want your logo to say about you?'
The most important thing is to identify the message you want to send and design the logo with this in mind.
Whether you're looking at a whole new brand identity or a brand refresh for an outdated one, some basic rules apply to get the best results. When it comes to designing a logo for your business, less is more. The biggest and most recognisable brands in the world are often the simplest. Hugely successful multinational companies like Nike, McDonalds and IBM are all examples of where keeping it simple with logos and using strong colour works.
Want more branding tips? Our team of Brisbane logo design experts are also experts in graphic design, and can give you guidance on your business logos. When you work with us, you'll be assigned a professional logo designer who will present you with some great ideas for logo designs, based on this theory.
A lot of people underestimate the power of typography to convey a message. Choosing the right font for your brand is more than just finding something that "looks nice". The correct typeface can speak volumes about your company.
Our design staff have many years of experience researching and finding a typeface with just the right nuance to perfectly represent your business. We're the logo design Brisbane specialists that have helped countless clients right across Australia with on-point logo designs.
If you are looking at creating a new logo for your startup business, or would like to give your old logo a facelift with a brand refresh, then talk to us.
We're a friendly branding agency and would love to help you get the most from your brand identity with professional logo design and branding solutions.
Here's some of our professional logo design work 👇
Let's chat about your goals today!
We love to talk with business owners about their brand identity. To find out if we're a good fit for each other, the best next step is to have a short discovery call with one of our brand identity, brand refresh and professional logo design experts.
Talk with our logo design Brisbane specialists