Meet ready-made customers where they're searching 🤝
Your clients are looking for you on Google, so you might as well be there, too. With more than 1.75 billion websites on the internet, there's massive competition out there. You need to make the effort to show up, but that's why we're here.
Engage Excite Media for your new Perth SEO campaign and show up exactly where your customers are. Our SEO specialists hold all of the expertise and techniques necessary to help you take out the top spots for the best keywords.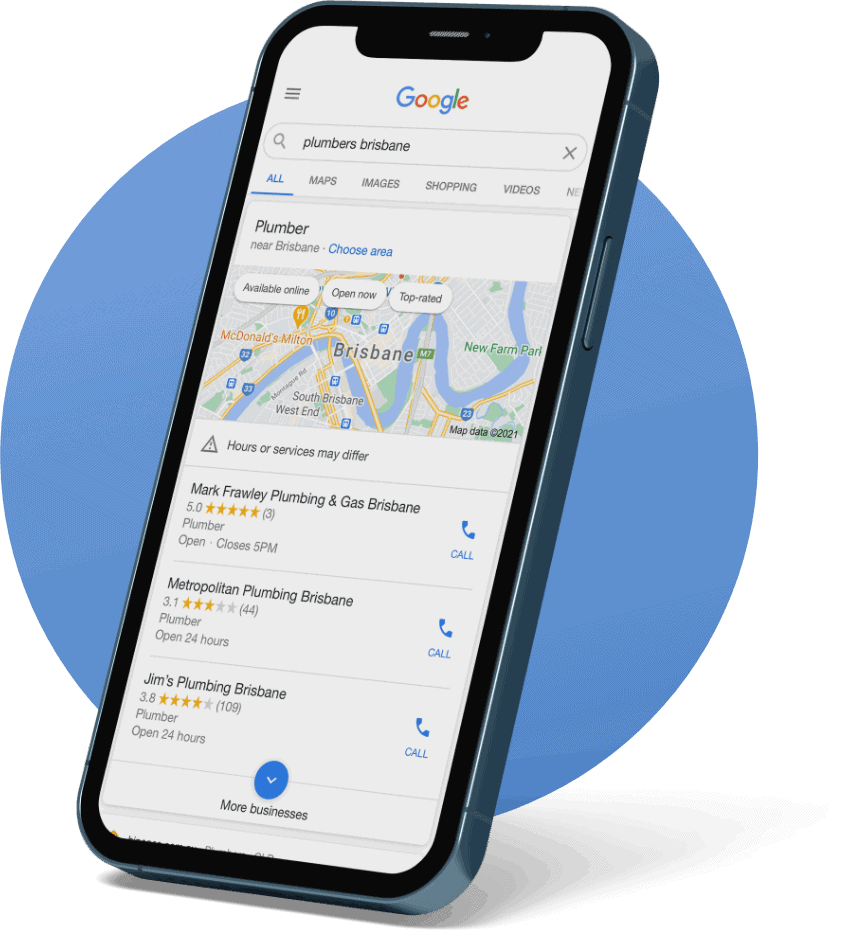 Ding ding ding. Who's the champion: SEO or PPC? 🥊
We're a digital marketing agency, so obviously, we don't have a favourite child here, and we haven't taken a side. These are just the facts. SEO is a long-term channel, and PPC is a short-term channel.
Paid ads on Google, Facebook and other social channels are an amazing way to target specific demographics and get your ad in front of them ASAP. There are no wait times or teething periods. It's smooth sailing and immediate wins from the beginning. SEO, on the other hand, is a long-term situation.
But SEO can take a while, so patience is required 🧘
SEO calls for patience. Unlike paid ads, SEO takes a while to pay off. Where paid ads are amazing in the beginning and then plateau, though, SEO results continue to get better and better as time goes on. SEO results compound and continue to present you with more and more organic traffic resulting in a healthy stream of leads.
Good, effective SEO calls for these three things
SEO isn't quite as complex as you might think. We have three key pillars that we stick to in order to win you rankings, organic traffic, and leads. Relevancy, authority, and user experience are the three most important elements of your SEO campaign.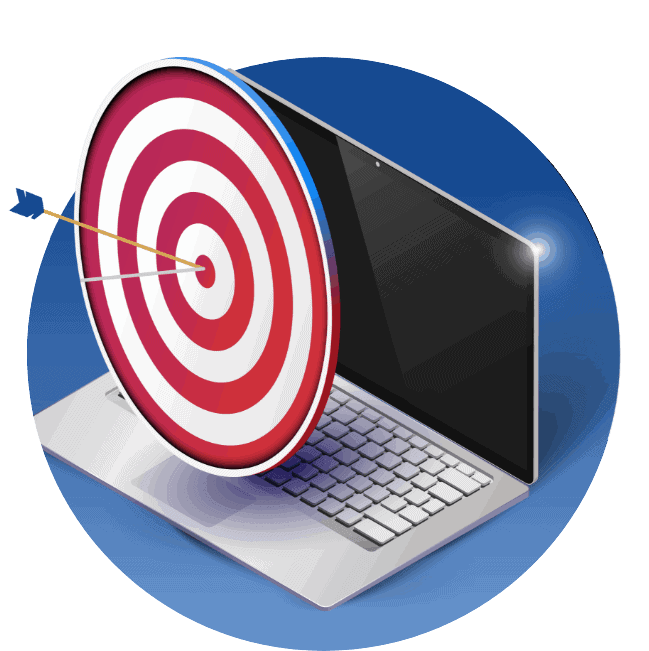 Google is big on the concept of relevancy. So, when you search a query on Google, it wants to make sure that the results you get are entirely relevant. By creating content that's relevant to your audience's search queries, we can help put you at the top of Google.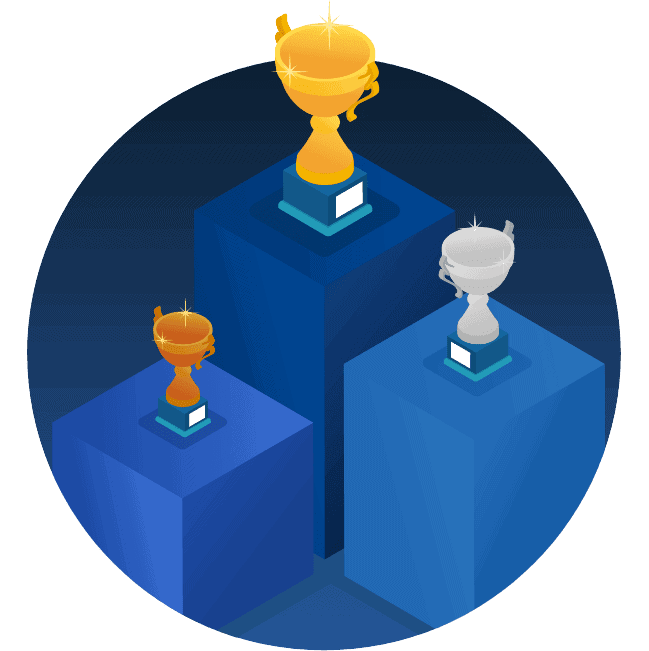 It's not just relevant content that Google wants, though. They want it to be right, too. So, Google measures the authority of your website by assessing your backlinks (links sent to your website from other websites). These show Google that other people think your content is relevant and correct.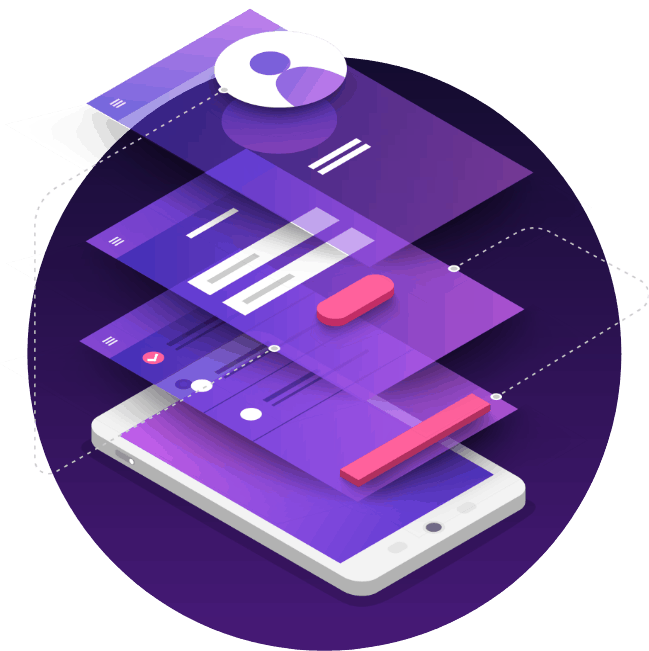 Google also wants to offer a good, quality experience on every website it provides in its rankings. So, it uses factors like readability, site speed, and navigation to assess the UX of your website and, if your UX is good, favours you in the search engine results.
Chat to Perth's favourite SEO agency today!
We'll take your business to the top. Here's how ☝
With a good, high-quality Perth SEO strategy comes plenty of detailed work. That's why we're here, though. Here's what we'll do to get your website climbing the search results.
In any new SEO project we take on, we start by focusing on you and your business. We'll learn all about you and your service offering, and then, we'll work out exactly where you're at in your SEO journey. It's how we promise to provide value. 
Local Business Optimisation
Do you rely on local clients in your organisation? Then local SEO is a sub-service of SEO that will take your business to the next level. Our specialists will get your business into the local listings through intelligent Google Business Profile optimisations.
Keywords are what your target market types into Google to find you and how Google decides whether you should show up in front of them. We'll find and include all of the best keywords for your business on your website to get you more traffic.
Our Perth SEO specialists will make sure your website is ticking Google's boxes for all of the technical issues too. With a team of web developers, we'll make sure your security settings, site speed, XML, and robots.txt are all in check. 
Content gets valuable keywords into your website, wins you powerful backlinks, and as a result, sends a load of traffic to your website. Of course, this only works if the content is good. Our team of copywriters and content writers have got you covered.
Link Building & Citations
We talk about the power of backlinks and their effect on your authority a lot at Excite Media, but it's for good reason. Link building and citations are two amazing ways to build your website's domain rating and climb to the top of Google.
Google Reviews, especially positive reviews, are highly valuable for your SEO results – especially in local search, as they're a massive aspect of your Google Business Profile. Plus, they offer your potential customers peace of mind when they choose you.
We'll keep an eye on your SEO progress and keep you updated on its success. You'll receive a monthly report, breaking down what we did and why, and exactly what results you're getting. We'll even explain the metrics to you.
Ready to rank in the search engines? Let's chat!
Content marketing takes your SEO strategy from good to golden 🏆
Content is an opportunity to provide information and value to your clients. Google favours good informative content that answers search queries in a unique and valuable way. By creating smart content for you and your website, we can help you nab rankings and boost your traffic.
Our SEO and content teams work closely with each other to find keywords, include them in your content, and create a next-level content piece that delights Google and your target audience.
Your optimised content will be posted on your website and ready to share across all of your social channels.
Meet your Perth SEO agency
Meet the team behind the magic in our Perth SEO agency. We'll help you create a winning SEO strategy that produces real buzz for you on and off the search engines. 
Want to get to know our whole digital marketing team?
🏆 Australian Web Awards: SEO Winner 2021
Choose a Perth SEO agency with the experience to back it up.
REAL REVIEWS FROM OUR CLIENTS
We have had a lot of leads from their work, and wouldn't hesitate to recommend them to other businesses.
I would certainly recommend them for your digital marketing and website development and maintenance.
Wouldn't hesitate in recommending them to any other businesses seeking help with design of Websites and SEO management.
Excite Media is an impressive company who has consistently delivered excellent service and great results.
Would highly recommend. Thanks to all the team for your hard work.
Voted in The Australian Business Journal's Top 10 SEO Agencies to Watch.


Have a question about SEO services?
We don't do set-and-forget SEO packages at our Perth SEO agency. We'll always look at your specific business, industry, and current rankings to define exactly what you need before we give you a price. 
There is a fair bit to consider – here's what we'll look at:
The competition: How are your competitors performing? How competitive is your industry? What about the keywords you're competing for?
Your performance: How are you performing? What are your currents results and rankings like?
Local or national? The demographic and location you're targeting play a big part in the work required to get you success.
Your website: Is it built well? Do you have quality content? What are your backlinks like?
Your expectations: SEO can take some time to really get you results. If you're hoping to speed up your results, then a higher monthly retainer could be required to make it happen.
If you're after quick wins, SEO might not be for you. It'll take anywhere from three to six months before you begin to see the results. 
Our team will do everything we can to get you some quick and early wins in those early months.
This one's easy!
We're an award-winning SEO agency. The Australian Web Awards gave us a prize for SEO effectiveness.
Our Perth SEO agency has been around for yonks. Established in 2006, we've supported thousands of clients in the Google search rankings. 
With a team all across Australia, we're here to help businesses in Perth and all over the country.
With a commitment to results, we have a 5-star rating from more than 115 reviews.
Get a free SEO health check for your website
How does your website stack up against the rest? An SEO health check can help you find the low-hanging fruit to boost your rankings.