Trusted by over 1,500 organisations since 2006
Some of our favourite wins 🏅
Double the traffic, triple the return 🎯
By split-testing Facebook Ads and different creatives (and optimising the best performers), we tripled VFM Group's monthly revenue, along with their Return on Ad Spend (ROAS).
Increase in monthly organic traffic
A lead magnet that attracted more leads, for less 🧲
In just 12 months, we've made massive strides in Brisbane Makeover Co's digital marketing results. By creating a Facebook Lead Magnet campaign, we achieved the lowest Cost Per Lead (CPL) in their account's history.
Saving on Cost Per Lead (CPL)
A 5-month SEO success story 📕
With our smart SEO campaign, we increased John Barnes & Co's organic website traffic and boosted conversions by nearly 70%.
increase in traffic between March and July
SEO win: An image pack feature for OMNI Built Homes
Through technical SEO and strategic keyword optimisation, OMNI Built received an image pack search feature for a new commercial keyword: 'Hamptons style house Brisbane'. Their website started ranking in the 3rd position for this highly competitive keyword, too.
ranking for a competitive keyword
With a combination of keyword research, technical SEO and content optimisation, we've nabbed the team at Australian Fire Protection two featured snippets. 
Australian Fire Protection
featured snippet for 'fire warden training qld'
featured snippet for 'fire evacuation plan requirements qld'
A third more impressions in just one year 🗓
Through technical SEO and content optimisations, Lanotec has seen a 34% year-on-year increase in impressions on Google while maintaining a 7.1% Click-Through Rate (CTR).
Position for 47 primary keywords
A traffic & lead-boosting new website 🚀
We built a new, enquiry-focused website for PwC Training Academy to boost traffic and leads.
We moved Moving Minds Hypnotherapy into Position #0 🧠
By focusing on local keywords in our technical SEO strategy and keyword optimisations, we nabbed a featured snippet for the keyword, 'best hypnotherapist australia' for Moving Minds Hypnotherapy.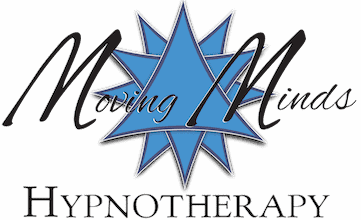 Moving Minds Hypnotherapy
Position #0 with a featured snippet for 'best hypnotherapist australia'
Year-on-year increase in Google Business Profile visibility
A national appraisals campaign fit for the Professionals 🏡
We nabbed more than 1,500 leads for Professionals Real Estate with a nation-wide appraisal campaign.
Professionals Real Estate
SEO + Google ads + CRO = a winning formula for leads 🏆
With an optimised Google Ads campaign, a conversion rate-optimised (CRO) website, and the implementation of third-party booking tracking, we increased Advance Foot Clinic's conversion rate. This took their conversion rate from 1.59% to 11.87%, while decreasing their Cost Per Lead to an all-time low of $18. Plus, that CRO has also increased the conversion rate of the website's organic traffic.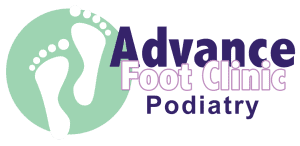 Anel, Chief Operating Officer
Taking UAV Australia to new heights ✈️
We took UAV Training Australia to new heights (Google's first page) through SEO-optimised content.
An award-winning SEO campaign 🏆
Our SEO campaign for Pet Express cut their Cost Per Conversion (CPC) in half and nabbed our team an SEO Award in 2021.
Lower cost per conversion
Triple the leads, a quarter of the cost 🎉
In just six months, we helped this Australian Mobility Scooter provider triple its leads and dramatically reduce its Cost Per Lead.
Saving in cost per visitor
A real, tangible goal kicked ⚽️
Chantal told us she wanted to grow her business enough to hire three new skin therapists.  That's exactly what she did.
Chantal Louise Skin Therapy
New skin therapists hired
We helped Mother Duck smash their goal 🐣
When we first met Mother Duck, they had a goal of reaching 85-90% occupancy. A new website and well-rounded digital marketing campaign later, they reached 95% (23% more than the national average).
Organic traffic improvement
The snowball effect of SEO for PromoPAL ❄️
We're always telling clients about the snowball effects that come with SEO – it's the compounding results that deliver the value. The last 12 months of PromoPAL's SEO campaign have proved it.
Increase in traffic value per day
Increase in organic conversions
Taking Templeton Property to the Top
In just 6 months of SEO, we took Templeton Property to the top of the SERP and tripled their organic traffic and Page One keywords.
Increase in organic traffic
Amount of keywords appearing on page one
Winning with Facebook Ads
The client hadn't had the best experiences with Facebook Ads in the past. We knew we could nab them some great results, though, so we asked them to give it another go.
CPA (for high ticket items)
What our clients think of us
Experience matters when it comes to choosing the right agency
Let's chat about your goals today!
We love to talk with business owners about achieving incredible returns through websites and digital marketing. Book a short discovery call with one of our digital experts to find out if we're a good fit for each other.