We put you exactly where your customers are looking (the search engines) 🔍
Did you know there are more than 1.75 billion websites online today? That's a lot of competition to be up against, especially in the search engines. Showing up on Google and the other engines is more essential than ever. Because if you're not where your customers are looking? Your competitors probably are.
Our SEO company is backed by a team of specialists who support our Sunshine Coast clients by making getting more traffic to your website our top priority.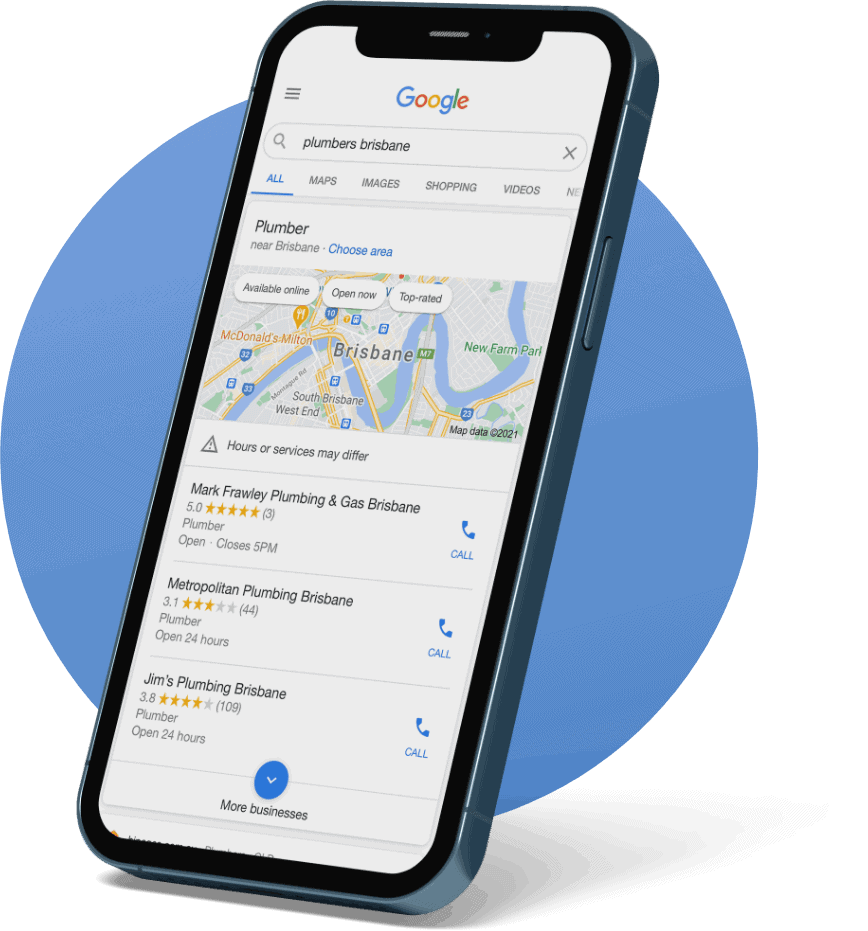 Why Search Engine Optimisation over Google Ads or Facebook Ads?
SEO, Google Ads, and Facebook Ads are all amazing digital marketing channels, each able to secure you a high return. Paid advertising and search engine optimisation are two very different approaches, though. Where SEO is a long-term game involving a variety of strategies slowly scaled to create organic search rankings, paid advertising is a short-term game full of quick wins.
Different businesses will benefit more from SEO services and others more from paid ads. An over-simplified explanation is that SEO is for products and services people know they need and are searching for. Paid ads are for products and services people might not be actively searching for. That doesn't mean every business needs just search engine optimisation or just paid ads, though. When combined, paid advertising and search engine optimisation can work a real treat.
SEO is typically where the long-term profits are. Sure, you need to maintain your strategy and pivot with Google's algorithm changes, but the results from our SEO services will continue to pay off long after those quick wins with Facebook Ads or Google Ads.
There are three core pillars of an effective SEO strategy
SEO isn't as mystifying as you might think. No matter what you've heard about search, there's no magic involved. Our Sunshine Coast SEO agency focuses on three core pillars. Relevancy, authority, and user experience are our key focus when it comes to getting you search engine results. It's how we secure our clients cost-effective leads through organic traffic every day.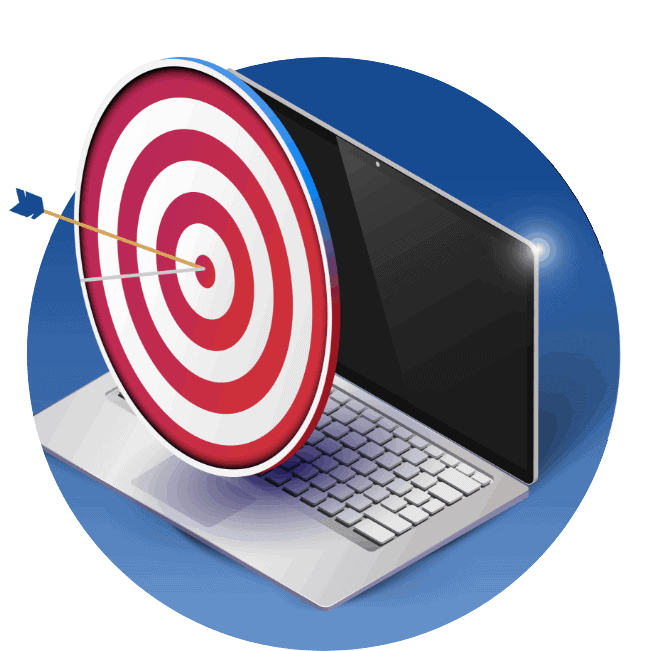 Google has a big focus on relevancy. As in how relevant your website's content is to the searcher. By creating content that's highly relevant to your target audience, we're able to tick those boxes drawn by Google and boost your SEO performance.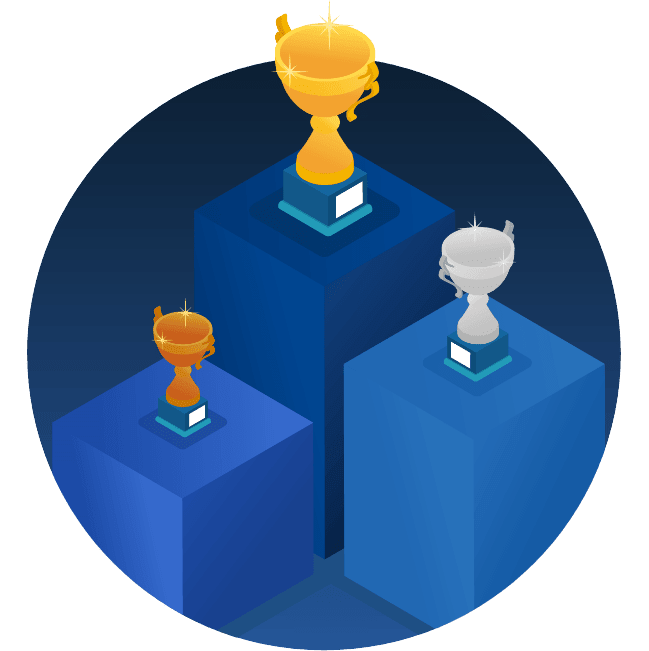 Google wants to deliver the best and most authoritative content to its users. You can rank higher and boost your credibility in Google's eyes by getting links to your content. A link from another authoritative website tells Google you know what you're talking about.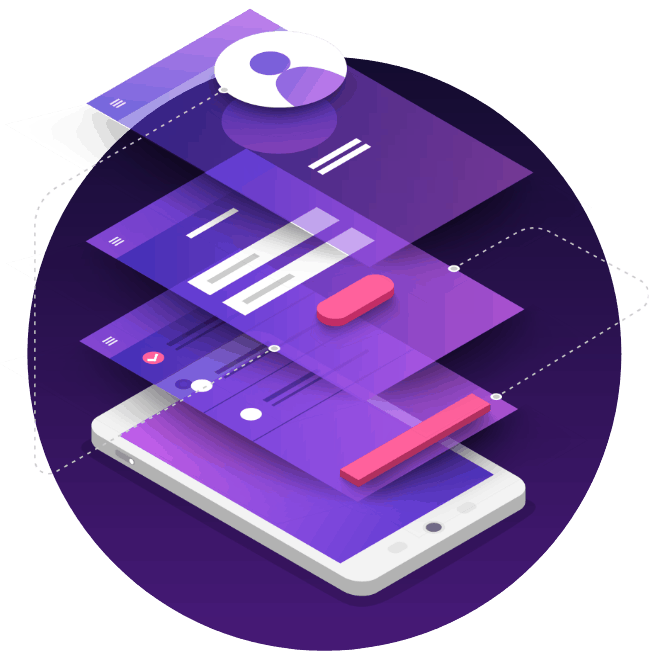 The third pillar is user experience. If your website is fast, easy to navigate, and readable on any device, you'll have a better chance of ranking on Google. We have an expert web design team available to help get your website up to scratch.
Chat to the Sunshine Coast's favourite SEO agency today!
Chat to Sunshine Coast's favourite SEO agency today!
We put you at the top. Here's how we do it. ☝
There are loads of different techniques that make up our Sunshine Coast SEO service. It's a lot of detailed work to get it done just right, but that's what we're here for. 😉
The first stop on the way to producing top rankings for your business is the discovery stage. We need to find out all about your business, your industry, and where you're currently at before we can piece together a plan of attack. We'll complete an SEO audit, analysing you and your competitors.
Local Business Optimisation
For most service-based and in-person businesses, local search is really important. Local SEO is the key to getting more local, organic traffic. Google loves local search, and so do we. We'll optimise your Google Business Profile to help you scale the local search results. 
Keywords are how your customers find you through search, so keyword inclusion is a biggie. Your SEO specialist will use keyword research and analysis to find out what your audience is searching for, what you're already ranking for, and then capitalise on our findings. 
Our SEO specialists and team of web developers handle the technical side of your Sunshine Coast SEO strategy. While on-page SEO, like content and copy are really important, so is your off-page SEO to ensure Google can easily crawl your website. From your security settings to site speed to XML & Robots.txt configurations, we'll walk you through it.
Through a mix of search-optimised content and copywriting, we'll create high-quality content for your website. From your service pages to the meta descriptions for each page, we'll develop the right content to put you on top.
Link Building & Citations
By optimising your backlinks (and securing you some extra links) and creating citations in the right directories, we can develop your website's authority, helping you rank in search engines. Plus, you'll have more opportunities to get found by the right people.
Google reviews are really powerful. Firstly, these are really useful when it comes to local search and showing up in Local Packs. Even better though, they develop your reputation. A slew of positive reviews can do wonders for your business.
We're transparent with you. While we'll take on the work for you, we'll take you through the process with us. You'll receive monthly reports detailing how your SEO campaign is going and the wins we've had each month.
Ready to rank in the search engines? Let's chat!
Add some content to really skyrocket your results.
Content is the secret to building authoritative backlinks, including relevant keywords on your website, and climbing the Google rankings. The content needs to answer your audience's questions, have high relevance, and be really high quality, though. This kind of website content and blog content takes time, we know. Our content marketing team is here to help you produce top-level content.
Optimised for SEO and prepped to share across all your social media channels, you can drive more business through content.
Meet your new Sunshine Coast SEO agency
Meet the team you'll be working with to dominate the search engine rankings. 
Want to get to know our whole digital marketing team?
🏆 Australian Web Awards: SEO Winner 2021
Experience matters when it comes to choosing an SEO agency
REAL REVIEWS FROM OUR CLIENTS
We have had a lot of leads from their work, and wouldn't hesitate to recommend them to other businesses.
I would certainly recommend them for your digital marketing and website development and maintenance.
Wouldn't hesitate in recommending them to any other businesses seeking help with design of Websites and SEO management.
Excite Media is an impressive company who has consistently delivered excellent service and great results.
Would highly recommend. Thanks to all the team for your hard work.
Voted in The Australian Business Journal's Top 10 SEO Agencies to Watch.


Get a free SEO health check for your website
How does your website stack up against the rest? An SEO health check can help you find the low-hanging fruit to boost your rankings.