We're now in a digital-first world where mobile experiences are driving sales, followers and engagement like never before.
If you're looking for a Brisbane website designer that can deliver a modern, attractive and mobile-responsive site geared to perform, then talk with us.
We'll show you how we'll make it happen.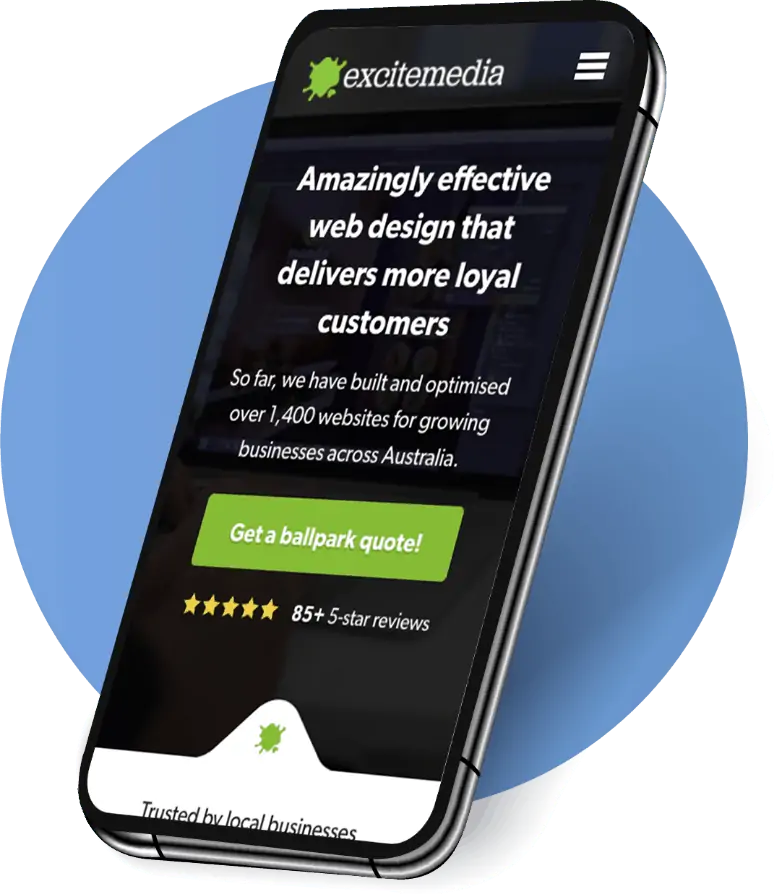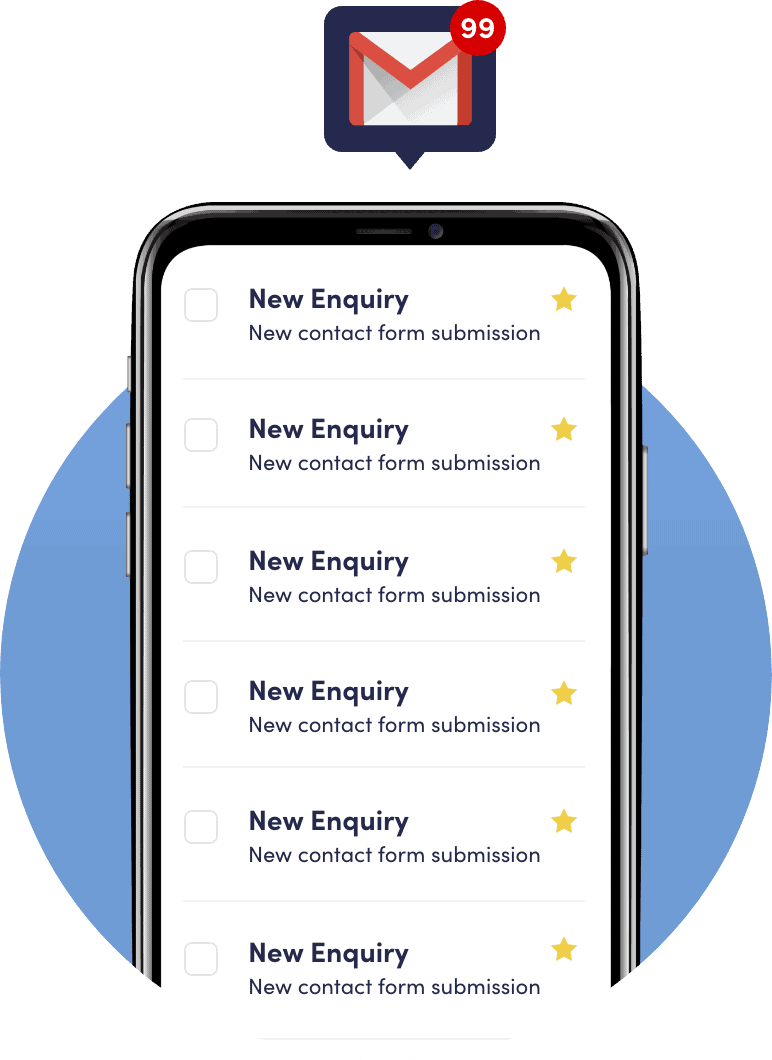 With us, it's all about results.
(We hope that's ok?)
At Excite Media, we don't just go straight into choosing website colours and fonts.
We first get to know what your business objectives are and what sales or lead-generation goals you're looking to achieve.
Your new website can be a lot more than a brochure – it can automate processes, conduct sales, inform audiences and encourage engagement. Plus it's at the core of your digital marketing, so it needs to convert.
We'll design it to deliver results first (and choose pretty colours second).
An online version of your offline brand
Brand consistency is super important these days. So once we've got the sales strategy worked out, we'll make sure your website has the same look and feel as your business in person.
Remember, for most prospects, it'll be the first time they see you.
If the image you portray to customers is important, then chat with us about getting a digital version of your 'brand voice' today.
Your website will have all the good things
Being sales driven and brand beautiful is just the start with us.

From your carefully designed Home Page that engages and captures attention through to Products, Services and the all-important About Us page, we know how to create the perfect online experience.
Ever opened a website and wondered when it might load? We make sure that your site uses highly efficient coding and optimised design (giving a fast and snappy experience for your visitors).

You've worked hard to get a prospect to your site, so why make it hard for them to find what they want? We'll use best-practice User Experience (UX) principles to design a site that's a joy to use – from the menus at the top to the enquiry buttons at the bottom.

We use WordPress CMS (because it's the #1 website platform in the world). Our designers know all of the latest widgets, tools and features to make your website absolutely amazing. Let us know what you want, and we'll make it happen.
SEO (so you're found by lots of prospects)
Excite Media are specialists at Digital Marketing – especially Search Engine Optimisation (SEO). We'll ensure that your site ranks well in the major search engines for the most important terms your local audience searches for. If you want to be found locally, we'll make sure you are.

All of our sites are user-adjustable, so if you'd like to add an extra page or change some text, you totally can do that with us. Want to update your company blog regularly? You can do that too (all without needing to call us).
Time for a new website? Let's chat today.
Stunning design that makes you look good
The way your business is perceived through the design of your website has a direct impact on how effectively you'll convert website visitors into new paying customers.
We'll help you get it right.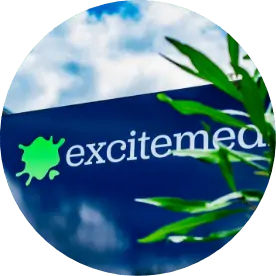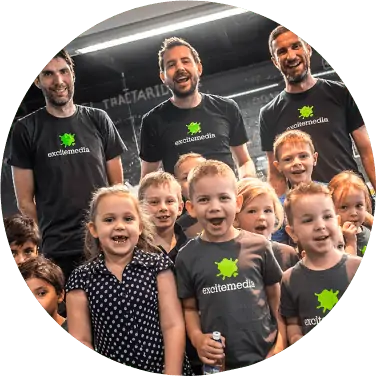 Since 2006, we've been refining a specialised methodology for designing high-converting websites. It's what so many Brisbane companies use to beat their competitors (without them even knowing what happened).
Here are some other good reasons to choose us: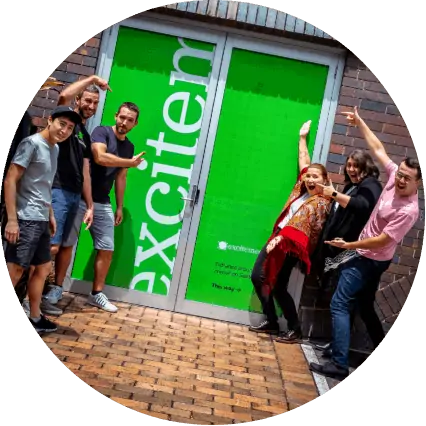 We're a team of 25+ Brisbane based web designers and digital marketers👇
Want to get to know all of us?
Experience matters when it comes to choosing a website design company
REAL REVIEWS FROM OUR CLIENTS
We contacted Excite Media to help build a new website for our companies name change, and we were blown away with the result!
We're so very impressed by the great quality of customer service, the amazing design and marketing skills, as well as the level of effort and care that went into our website.
They are great at what they do, they 'get' business, are easy to work with and down to earth. Best of all, what they do works, the results speak for themselves.
Excite Media are fantastic. They are prompt, reliable and do things when they say they are going to do them. Highly recommended.
We have had a lot of leads from their work, and wouldn't hesitate to recommend them to other businesses.
Book a free website strategy session
Review your website with one of our qualified lead generation specialists to find out what you can do to improve it. Walk away with a list of recommendations to convert customers on the spot.