The latest in web design, for the modern customer
It's a digital-first world, and these days, you need more than just a website to outperform your competitors. People are using their phones to search and find Melbourne businesses like yours. So, it's important that the mobile experience is a snazzy one.
Our web designers create modern, good-looking websites that perform – no matter the device.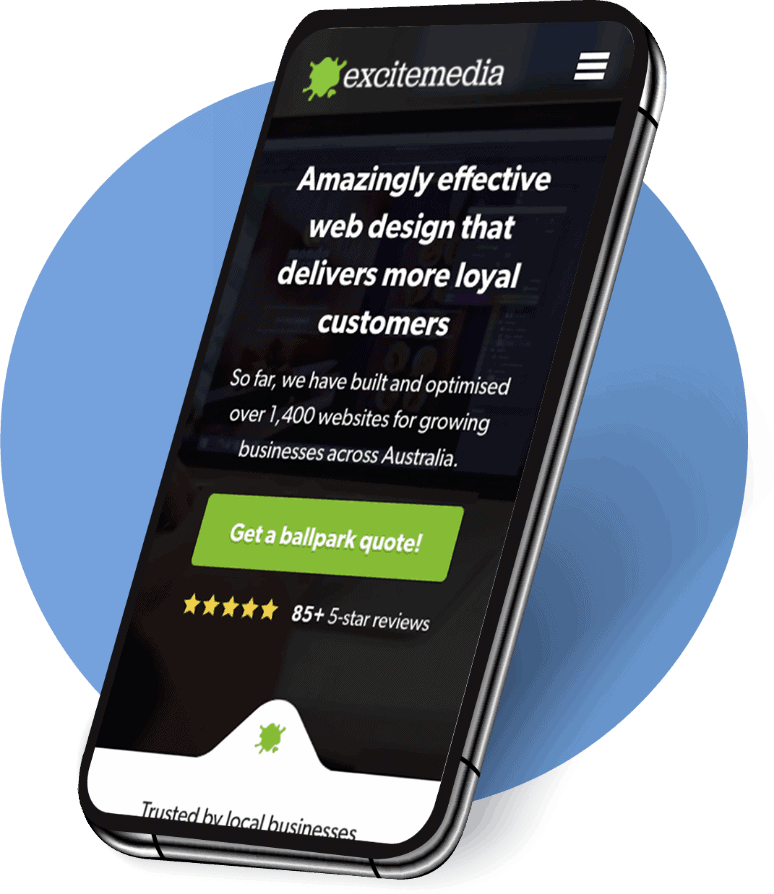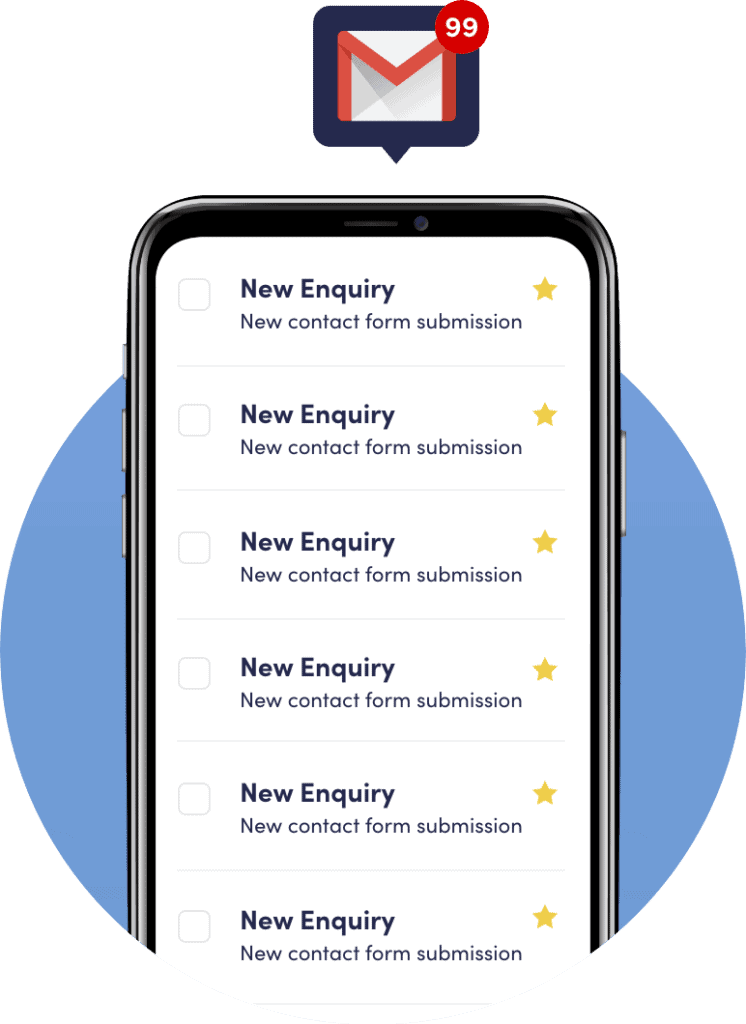 Results are more important than pretty to us. (But pretty is good, too)
It's not just about fonts and colours with us. Don't get us wrong, we do love a good font, and we do spend a chunk of our time in front of a colour wheel. But that's not what it's all about. We're a lead generation agency.
We work with Melbourne businesses to find out all your best selling points. Then, we package them up in a way that answers your customers' questions, shows them why they'd be silly to choose anyone other than you, and does it all in a seamless and cohesive way.
A way that's designed to get you the best results, time and time again.
Our Melbourne web designers take your brand and elevate it
You've put time and effort into your brand, and hopefully, it's made its mark in your local community. So, when you hand your brand over to us, we take our job seriously. We'll take your brand and run with it, making sure it's consistent across your new website so that your online brand and offline brand are a cohesive team.
Just the essentials for a happy & healthy website
All that jazz about lead generation and good-looking design? That's just the start.

"Customer journey" is a bit of a buzzword in the marketing world, but it does count. We're always thinking about how and where your potential customers are finding you, and the journey that follows. It's how we create the perfect online experience.
Everything is instant, and your website needs to be, too. Your online visitors won't be willing to wait, so we won't make them. We create high-speed websites that work really well. It's how we make sure your customers have the best experience with you from the get-go.

It's taken a lot to get the prospect to your website, so it's pretty important that once they land, they find exactly what they want, fast. User Experience (UX) is essential, and we'll use best practice techniques to design a website you and your customers will love.

WordPress is the best website platform around. So, naturally, it's the one we use. Our designers are across all of the latest tools and features to make your website as amazing as your business.

We're not just specialists in web design. We've got digital marketing in the bag, too. When it comes to
search engine optimisation
, we'll make sure your website is built right, with the fundamentals of SEO considered.
All of our websites are created using Elementor. It's a page builder that sits within WordPress, and it gives you the freedom to change and update your website easily. Don't stress, we'll even send you a video tutorial to make it simple.
Time for a new website? Let's chat today.
Stunning web design making Melbourne businesses look good
A good website design is what converts website visitors into paying customers. Our Melbourne web designers are the team to make it happen.
We can't wait to work with you.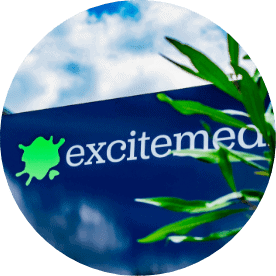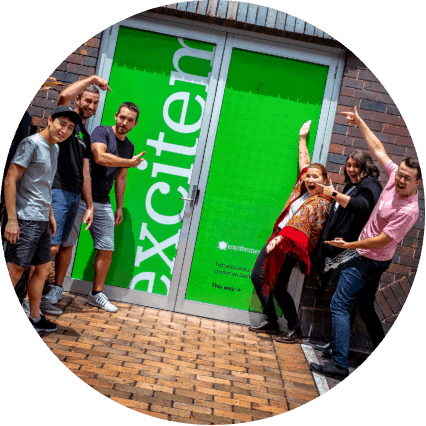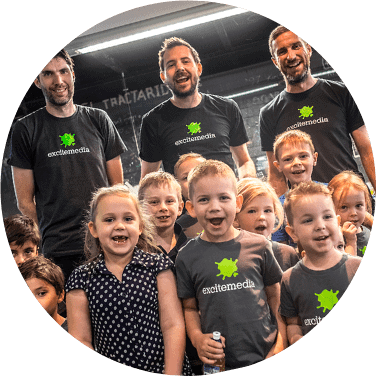 We've been designing conversion-worthy websites since 2006. Since then, we've kept ourselves at the forefront of website design and have helped more than 1600 businesses get more leads.
Here are some good reasons to choose us:
We're a 5-star rated agency, making us one of the highest-rated web design agencies in Melbourne. Our clients rate us so highly that we even got 40+ of them to write us a handwritten testimonial.
A team of website specialists
With a team of
branding experts, web designers, project managers, developers, copywriters, SEO specialists, and more
, we offer the whole experience. It's a well-rounded collaboration on your website (and it pays off).
We've tinkered away at our process so that it's foolproof. We wireframe your website with all of its copy at the first stage – it's how we make sure it has
exceptional
User Experience (UX). We do it once, and we do it well.
It's the absolute worst when you sign up for a project, but the budget and timeline keep blowing out. You won't get that with Excite Media. We work hard and efficiently to make sure your website goes live
on time and on budget.
When you work with Excite Media, you're working with good people. You'll get access to your website with your own logins. We'll even give you a free training video, so you know exactly how to use it.
We're a team of 25+ Melbourne web designers and digital marketers👇
Want to get to know all of us?
Experience matters when it comes to choosing a Melbourne website design company
REAL REVIEWS FROM OUR CLIENTS
We contacted Excite Media to help build a new website for our companies name change, and we were blown away with the result!
We're so very impressed by the great quality of customer service, the amazing design and marketing skills, as well as the level of effort and care that went into our website.
They are great at what they do, they 'get' business, are easy to work with and down to earth. Best of all, what they do works, the results speak for themselves.
Excite Media are fantastic. They are prompt, reliable and do things when they say they are going to do them. Highly recommended.
We have had a lot of leads from their work, and wouldn't hesitate to recommend them to other businesses.
Have a web design question? We have answers.
Book a free website strategy session
Review your website with Andrew to find out what you can do to improve it. Walk away with a list of recommendations to convert customers on the spot.