Domains, DNS, and hosting – Oh my! The internet is a complicated place for the everyday, non-technical person.
While some of the basic concepts (like emails) seem straightforward, there are a lot of question marks for many people as to what it all means, where it all lives on the internet, what you need to do to ensure everything works, and what features you need for your business.
This technical guide to the galaxy covers what you need to know as a business owner or decision maker in order to get your digital ducks all in a row — across the key areas of emails, domains, hosting and DNS. Let's get quacking.
We'll cover each area individually in this technical guide to the galaxy, but it's helpful to first understand what each element basically is, and how it relates to one another. 
Here are some short definitions of what each area is, so you can get a basic understanding, from the 'bigger picture'.
Important to note: You need a registered domain name for people to find you, but your website also needs to be 'hosted' somewhere as well to be 'live' on the internet. Which brings us conveniently to our next point…
Top tip: Sometimes your domain provider (who you register your domain name through) will also provide hosting services.
Another top tip: Sometimes your website host will also provide email hosting services.
Technical SEO and how it relates
While you may or may not know what technical SEO refers to already, it's important to mention here that technical SEO can be impacted by the decisions you make around all of the areas covered above (among many other things). The choices you make with your domain, DNS, website hosting and email hosting, can all impact on your overall SEO performance, due to technical factors which can be impacted negatively by making the wrong decisions. We'll cover some of those considerations further in this guide.
For those wondering 'what is technical SEO'
There's quite a bit involved, but a short description of technical SEO should suffice for this guide – along with the advice that it's ideal to get the help of SEO specialists to ensure the technical SEO elements of your website are looked after. And it's a good idea to get guidance on these areas before going ahead with any of these decisions (as they can impact your performance in the long run). Our experts at Excite Media would be more than happy to help.
SEO stands for Search Engine Optimisation. It essentially means optimising your website in all areas, for the best visibility on search engines, and best, and easiest searchability for those looking for the products or services that you have to offer. SEO has four key pillars; technical SEO, content-based SEO, on-site SEO, and off-site SEO. Technical SEO refers to the technical aspects of your website that impact on your overall SEO performance.
Site Speed and how it relates
One of the biggest technical SEO factors is site speed. And site speed can be largely impacted if you make the wrong decisions in technical areas, especially in terms of website hosting. Choosing something that is unable to handle the website traffic you need it to (yikes) can result in slow loading speeds, and/or time offline (double yikes). Aside from slow speeds, less-ideal hosts can also be unreliable in staying online consistently due to handling a whole lot of websites without enough resources to do so reliably (also double yikes). Both of these issues are really not ideal situations for your technical SEO.
Why? Google and other search engines make money off their systems being easy for people to use, and giving people the answers they are looking for. They need the experience to be an ideal one. And a website that loads too slow, is, quite simply, a terrible internet experience. Technical SEO handles a bunch of technical elements similar to site speed. But this is one large factor that's important to address (or at least make sure your decisions don't impact on negatively).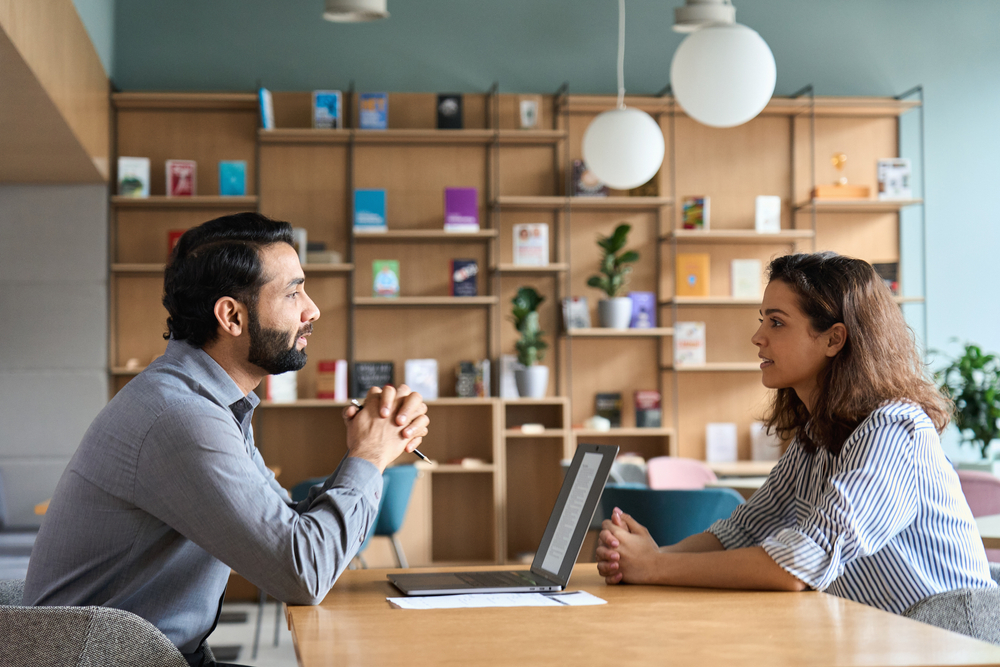 So, what does a business decision maker need to know?
Let's take a deeper dive into each of the key areas we've spoken about above, and what you need to know about these as a business owner or decision maker.
Main things to know – A domain is like a registration to be able to use the name. It's similar to a trademark, or a business name registration. Essentially, it's the www or .com.au name of your website — the name you see in your web browser address bar when you go to your site.
Main things to know – Every domain needs to have a DNS zone. This is a directory for the traffic coming to your domain, whether it's traffic going to your website, emails, or anything else attached to your domain. As we mentioned before, it's like an old school traffic operator, but if they were translating international calls – as they translate human speak (domain names) into internet speak (IP addresses) and send the requests to the right place. There's one zone for each domain, and if you send an email to that domain, it has to go to that DNS zone, which tells it which IP or address to go to. It's the same for website traffic.
Main things to know – There are many different types of hosting, and it's easy to get confused. What's important to know is that there are many options, and it's a very good idea to get expert advice on which one is best for you. For example, not every website needs the highest level of hosting (which costs a lot more than some of the 'lower levels' of hosting). But some websites need the added performance, and security of the highest levels. And if you have multiple websites, it may be worth your while to do the highest levels of hosting (as they're dedicated to you). 
Your website hosting is the aspect of your online / website setup that has the impact on your site speed. This is a big factor in technical SEO and your overall search engine ranking and visibility.
A related, but separate area: website maintenance
It's important to note at this point that ongoing website maintenance is important. Website maintenance is a separate service to your hosting, and ensures that your plugins are up to date, backups are taken, your website is kept running well, and your website is kept secure. This is highly recommended for all websites, to keep security, and performance across all areas (including SEO). It's also something we can help you with at Excite Media, if your website is a WordPress website — ask us about our ExciteCare plans, specifically created for websites on the WordPress platform, and we'll sort it for you.
Main things to know – You get what you pay for with email hosting. A lot of hosting companies for websites also offer email hosting. Some will do this with Google and Microsoft. 
Google and Microsoft will let you use your own domain name for your emails (white label), as long as you own that domain. It's often a bit more expensive than just using a @gmail.com address, but it looks excellent for branding and professionalism. You can use your domain name in your email address for a number of options, but this will always cost (unless using a low quality provider, but this is not advised – more on that below). A normal Gmail account is free (with an @gmail.com address). We recommend using your domain names in your email, as this is good for credibility and branding. 
You can sometimes get emails with your website host.
If your emails are important, it's a good idea to go with one of the big cloud hosting companies like Google or Microsoft. Cloud hosting is usually more expensive, but the benefits outweigh the cost:
Huge amounts of storage 
These often come with file storage as well (like Google Drive space)
Microsoft includes the outlook web app along with other Office Suite applications (Outlook/Excel/Word etc.)
These are also more secure
It's usually about $7 per email address per month for Google Suite / Microsoft 365.


A lot of low quality email hosting companies (cheaper email hosting companies) will store your emails directly on your website server. This means that if you run out of space on your emails, your whole website can go down. If you run out of space on your website, your emails will stop working. And if your emails are very close to being full, the website can go slow. This is of course terrible for your user's experience, and for your SEO performance.
As we mentioned, we recommend going with an email that has your domain name (like sales@bobsgnarlycomputers.com.au). We also recommend going with a cloud hosting option, as the benefits outweigh the cost, they're more secure, they come with huge amounts of storage, and they're not stored on your website server. If you do decide to go with another option however, we definitely recommend doing your research to ensure that your emails won't impact on your site speed (and vice versa).
Need an ongoing technical guide to the galaxy guru?
At Excite Media, we're passionate about everything 'digital'. We love guiding our clients to their best successes online. And, as anyone who has engaged with us knows, we're experienced and passionate about creating websites that deliver more for our clients. 
If you need help with anything to do with your website, website performance, or need ongoing support, we would love to hear from you. We could help you look at whether it's time for a new website, to get you better results online, whether your existing website needs work, or whether your website simply needs the ongoing love and care to keep performing well (and keep secure). Hint: all websites need ongoing maintenance for this! 
Talk to our experts today about our website packages and our ExciteCare service for WordPress websites, to ensure your WordPress website stays in good health and to get the expert support when you need it.