You'll hear us say it again and again: SEO is about the long game.
By investing long-term, you can get more and more out of SEO.
SEO is kind of like hitting the gym. You can pick it up and put it down whenever you want – but if you pick a routine and stick to it, you'll see steady results. Dropping it for three months, on the other hand, will see you land back where you started.
It's the same in the world of SEO and Google rankings. SEO calls for constant attention and tinkering.
Much like the gym, though, with SEO, if you stick to it and make it through the first three to six months, the results are just *chef's kiss*.
That's what this story is all about: how persistence pays off.
PromoPAL is a local Brisbane company distributing promotional products all across Australia. We worked with PromoPAL on a new website that launched in February of 2021 before kicking off a digital marketing campaign the following month.
The campaign combines SEO and Google Ads – a winning combo we often recommend.
We love a good testimonial from our clients, but they're even better when the client questions whether the success they're having is normal.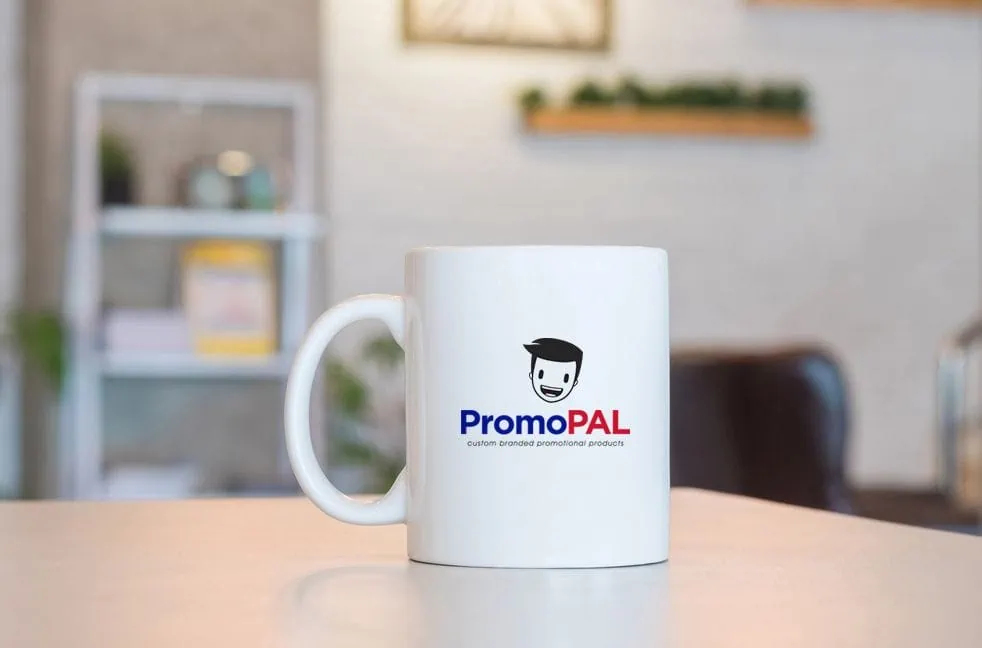 We achieved some dramatically good results in just 12 months 🎭
There are plenty of impressive numbers across the board with PromoPAL. So, choosing the best period and the best numbers to demonstrate what we mean about persistence was tricky – in the best kind of way.
We landed on sharing a few comparisons. So, let's start with a look at the quarter from November 2020 to February 2021, where the digital marketing campaign had just kicked off, compared with the same period a year later.
The results are hectic and just go to show the importance of sticking with an SEO campaign.
We said it earlier, but it can't be overstated how much we love the winning combo that is SEO with Google Ads.
Google Ads is the perfect accompaniment to SEO, which takes a while to to build that momentum and get on a roll before it produces results. Google Ads gets a bunch of quick wins while SEO is finding its footing.
But the quick wins that Google Ads offers also bolster those SEO efforts. Extra traffic and time spent on your pages is nothing but a good thing in Google's eyes.
These period-on-period improvements for PromoPAL demonstrate how hanging in there with your SEO campaign can create serious success for your business.
From 1st July to 22nd August 2022, we saw these massive improvements.
Comparing the 1st January to 30th March period in 2021 with the same period in 2022, we saw these huge improvements:
In late 2022, we had some massive local search wins. With a new physical location on Google Business Profile, PromoPAL earned some hefty dividends in the form of views. The number of views tripled, totalling at 929.

Meanwhile, the number of clicks to their website went from 18 in September to 60 in October.
We've seen amazing growth in visibility for the keywords that matter most to PromoPAL. How? Content marketing, of course. The team has been developing keyword-rich content for the business' core product offerings to really solidify these positions, while boosting their other pages over time, too.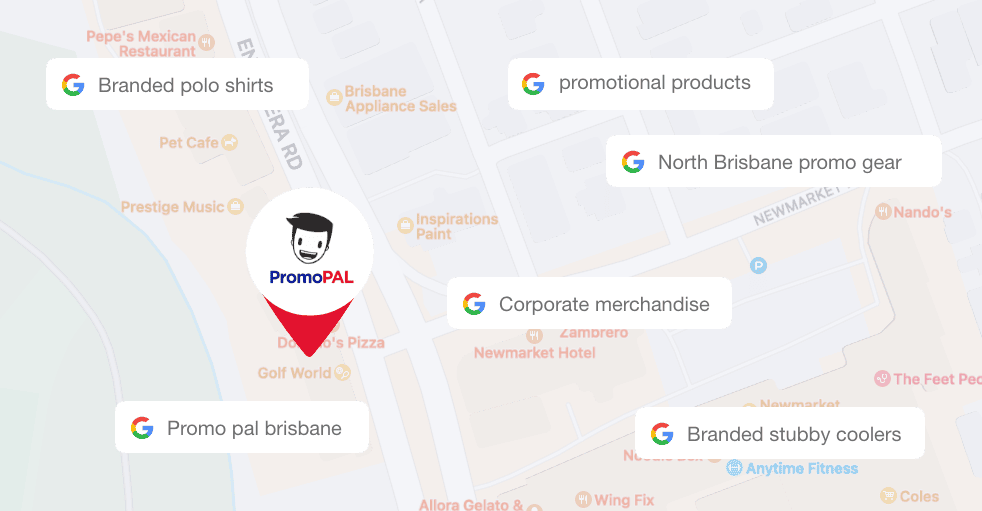 We used a heap of on-page SEO techniques, like updating title tags and meta descriptions, as well as heading tags (the H2 or H3 behind the heading), and identified internal linking opportunities.
Internal linking is a brilliant SEO technique. By adding a contextual link on your page, to another page or piece of content, you can help Google find that page and better understand your website.
Unlike the above, where we did a bunch of stuff on-page, these are the behind-the-scenes techniques – the kind that happen off the page.
We've been generating local citations (where you get listed in directories and get a backlink) on platforms like YellowPages and Hotfrog. Plus, we got some broken links reinstated – sometimes, your older backlinks will break, this might be the page URL changing or that the page was updated, and a typo was inserted into the new link.
We're still working on enhancing that domain rating for PromoPAL, and a big part of their SEO strategy is in link building now.
The later months of 2022 proved the power of Google Ads, too. We increased PromoPAL's ad spend budget by 12% and saw that translate to a 59% increase in conversions. That increase meant 139 conversions from Google Ads, and the conversion rate doubled – hitting 3.25% (that's a solid 1.25% more than what we deem a good rate).
It's not just the number of conversions that counts, though. The cost-per-conversion is a metric we watch closely. Late last year, we saw this drop by 35%.
We mentioned earlier in this article the power of Google Ads for your SEO campaign. It's not just until the ball gets rolling with SEO, though. Loads of our clients find that these two channels continue to complement each other really nicely.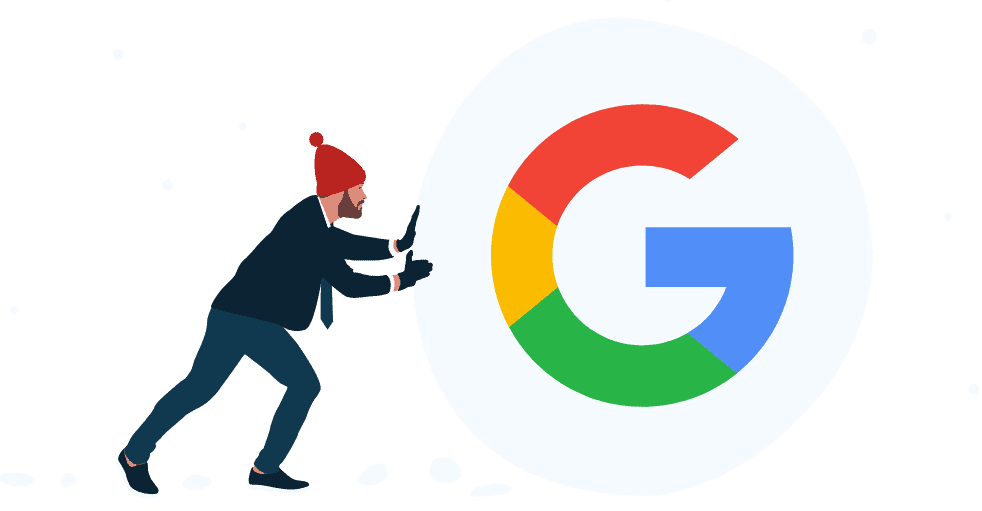 It's proof that SEO is all about that snowball effect ❄️
We're going to talk about finance for a second but stay with us. You know when we talk about retirement and superannuation, how you'll hear over and over again that you need to start saving now? Financial planners or the savvy finance person in your life will say it over and over again – a little now will go a long, long way in the future. That's because of compounding interest. Basically – and we're not financial planners – but you'll earn interest on your initial investment, and then that interest will earn its own interest. So, investing $5 now is way better than investing $100 in 10 years.
We get it – the first three to six months of an SEO campaign can be daunting while you wait for those results to start coming in.
Once they do, though, they feed off of each other. One page starts ranking in the top five spots, and you get a bit of traffic. That traffic and the time your visitors spend on the page give your website even more credit from Google, and so that page will start ranking higher.
Your blog post makes it into the top 10 results for its primary keyword, and you get a few clicks. Those clicks snowball into better rankings, and suddenly, other websites are linking to your blog. Those links bump up your domain rating, and now, the post is climbing even higher in the rankings.
You get the idea, right?
SEO results continue to build and compound into even better results. With the right SEO strategy, we can continue to build these results in the right direction and get you more bang for your digital marketing buck.
Get a free SEO health check for your website
How does your website stack up against the rest? An SEO health check can help you find the low-hanging fruit to boost your rankings.