The Role, in a Nutshell...
We're looking for a skilled and enthusiastic designer who loves using their creativity to solve design challenges.
If you love designing for the web – let's chat!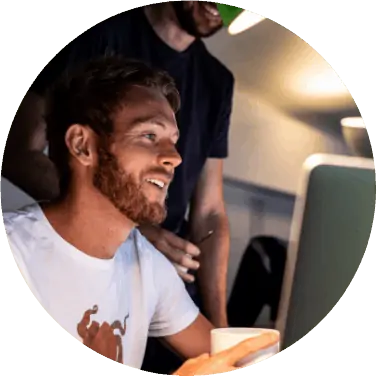 A Day in the Life of a...

Web Designer


@ Excite
We believe in creating beautiful websites for our clients, coupled with a strategic marketing approach – this role is about both (in equal parts)!
Your typical week would include:
We understand that not every role is suited to every person – it needs to be a good fit (both ways)!
Our ideal candidate will have the following attributes:
Offering one of Brisbane's best rated team cultures, and 100's of happy clients, the Excite Media team prides itself on being a positive workplace. With initiatives such as a "4 Day Week", Flexible Hours, and regular WFH opportunities, we will support you in creating a healthy work-life balance.
We couldn't be prouder of the people we are fortunate enough to call teammates – who have together created such a supportive, caring, and welcoming culture. With a diverse range of skills and specialisations, there's always something to learn from each other. Visit our team page to meet more of the friendly faces you'll be working with.
Want to get to know all of us?
To us, our clients are our extended family. We're grateful for the trust they place in us, and we enjoy seeing the positive changes we create in their businesses. A strong part of our culture is having a positive outlook on the role of clients in an agency – after all, helping clients is what we're here to do!
Our ideal clients are SME businesses looking to increase their leads. They have a local presence (often multiple locations), and we can use our local marketing expertise to drive traffic to their websites. Our conversion-focussed website principles help to keep our clients' inboxes full of new enquiries!
If this sounds like you, let's chat!