About the Internship Program...
We're always on the look-out for enthusiastic people who have a thirst for knowledge, and are looking for a foot in the door in a brand new industry.
Throughout the 4-week Internship Program you'll have exposure to all areas of Web Design/Development, Digital Marketing, and Copywriting.
You'll be guided by our experienced and welcoming team who will work with you to share knowledge, support (and challenge!) you, and show you how we deliver exceptional results for our clients.
If you're an enthusiastic learner, with people skills and a passion for the web – express your interest below.
* Please note that places are limited. While we'd love to take everyone on who applies, we do need to limit numbers in order to give our full attention to people undertaking the program.
A Day in the Life of an

Excite Media Intern
We believe in a healthy balance of independent learning and hands-on experience. Our Internship Program has a mix of both, so you get the perfect balance of theory and practice.
Your typical day during the program would include:
Here are the types of attributes we typically find in successful interns:
Offering one of Australia's best rated team cultures, and 100's of happy clients, the Excite Media team prides itself on being a positive workplace. With initiatives such as a "4 Day Week", Flexible Hours, and regular WFH opportunities, we support our team in creating a healthy work-life balance.
We couldn't be prouder of the people we are fortunate enough to call teammates – who have together created such a supportive, caring, and welcoming culture. With a diverse range of skills and specialisations, there's always something to learn from each other. Visit our team page to meet more of the friendly faces you'll be working with.
Want to get to know all of us?
To us, our clients are our extended family. We're grateful for the trust they place in us, and we enjoy seeing the positive changes we create in their businesses. A strong part of our culture is having a positive outlook on the role of clients in an agency – after all, helping clients is what we're here to do!
Our ideal clients are SME businesses looking to increase their leads. They have a local presence (often multiple locations), and we can use our local marketing expertise to drive traffic to their websites. Our conversion-focussed website principles help to keep our clients' inboxes full of new enquiries!
"The Excite team have completely transformed our business"

"I would highly recommend and they forever have my trust"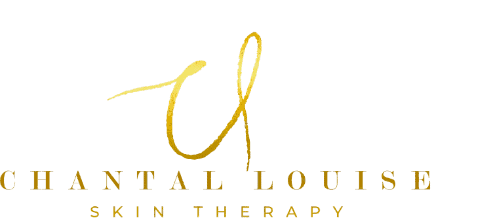 "I find their work to be thorough and of a high standard"
If this sounds like you, please express your interest below.
The program goes for 4-weeks (part-time), and is an unpaid program with a focus on learning and exposure to the industry. We can also provide a written reference about your time with us.
Unfortunately we can only take on a small number of applicants, but please do express your interest – we'd love to hear from your and have you on our radar when places become available.