As the great philosopher Ice Cube once said, "Today was a good day." And in this case, he couldn't have been more right! At lunchtime, the entire team from Excite Media hot footed it down to King George Square in the heart of the Brisbane CBD to visit one of our lovely clients, The Paper Plate Supper Club.
Jason and his team made us feel very welcome and we hooked into a vast array of delicious street food that was on offer. Here's what some people from our team had to say about it.
"I had the mushroom and truffle oil gnocchi as a starter, excellent very flavoursome, then the beautiful calamari (so soft not chewy at all). Then for dessert was the Danish pancakes with chocolate syrup, strawberries and cream and finally a take home chocolate chip pretzel. Overall my stomach had a really good time." – Jordan
"I've had a lot of Calamari in my time, in fact, my girlfriend says it's her favourite food, so we always are on the hunt for straight up awesome strips of squid coated in golden crunchy coatings… Paper Plate club has scored themselves one of the best we've ever had.. definitely going back for more! " – Vinny
"When I see a footlong German Sausage as an option for my lunch, an instant decision is made. Instant happiness was achieved as I waited for my order to be made. I even tried to crack a joke with the server however it was the wurst joke ever!" – Matt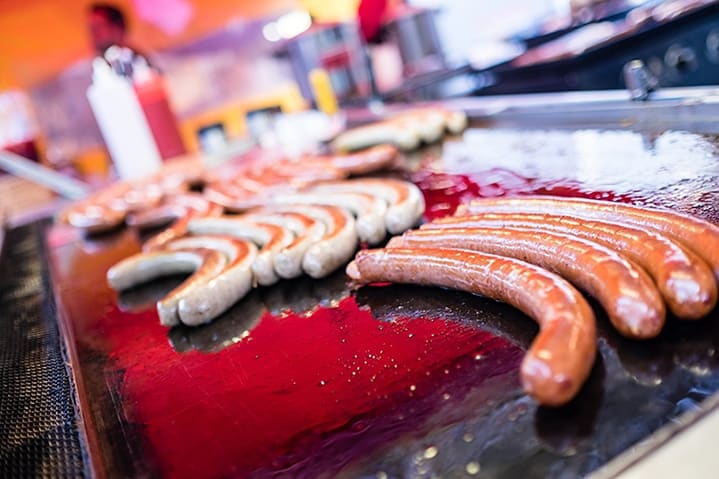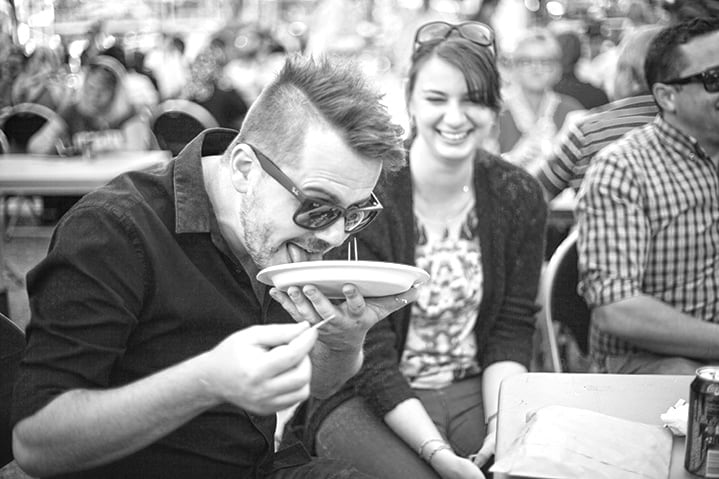 There was a mind-bending array of food on offer, from the ever popular German Footlong sausages with sauerkraut and mustard to handmade gnocchi and dumplings. After we ploughed through the first and second courses, it was time for dessert where the mini dutch pancakes were the number one choice. Dang!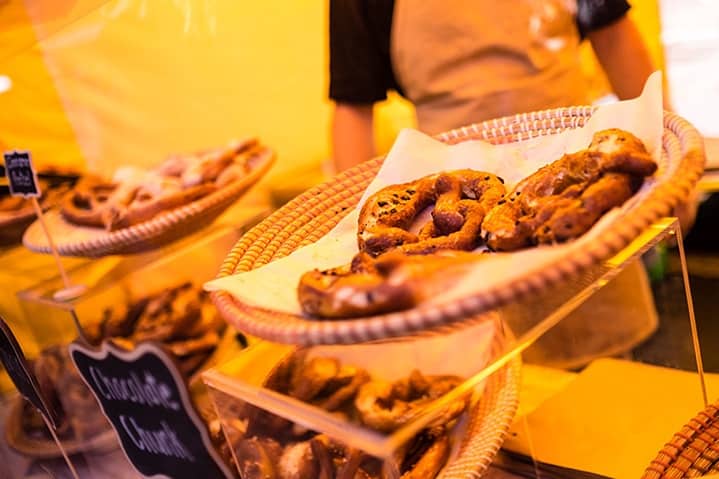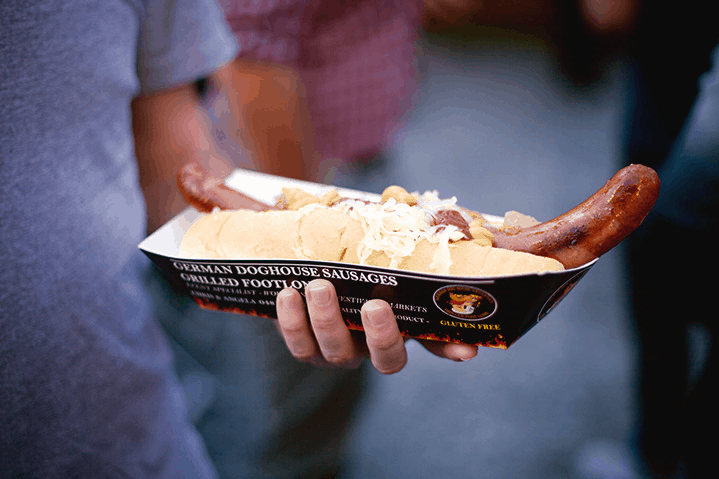 Huge thanks to all the team at The Paper Plate Supper Club as well as the wonderfully dedicated food stall operators who gave us some great food. We'll definitely be back!
Be sure to check out The Pretzel Nook on Facebook