The glorious Mt Fuji is one the most iconic landmarks in Japan. Standing at over three and a half kilometres tall, it's considered one of Japan's three sacred mountains and is truly one of the most special locations on the planet. Looking down over Tokyo, the mountain seems to have an energy all of its own, almost calling to visitors to climb it.
Before I even knew what was happening, it got to me, too.
Having arrived in Japan only a few weeks before, and with the end of the season fast approaching, I quickly booked a group tour. I hired some hiking gear, and was off the following weekend to conquer Fujisan.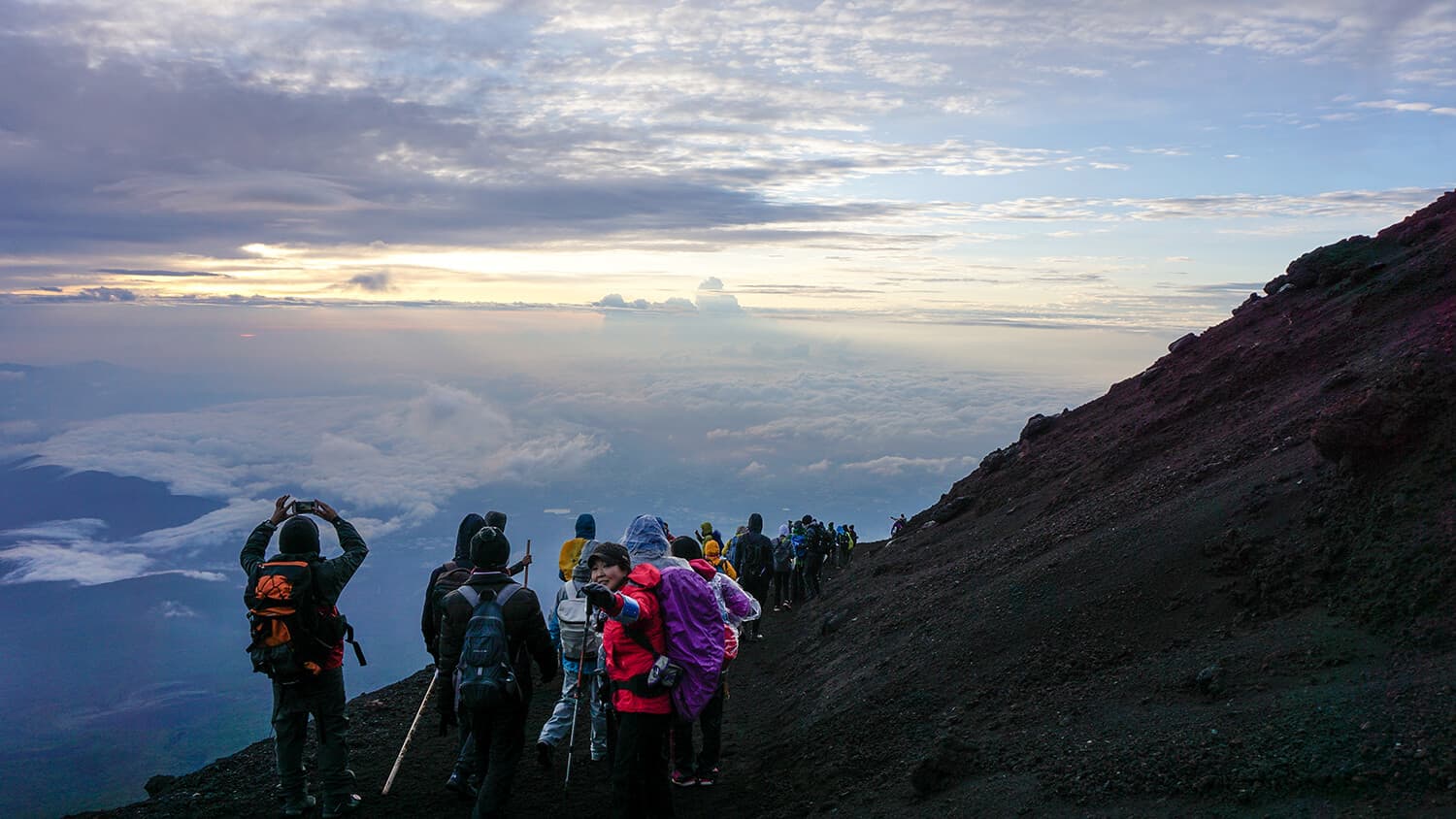 Why move to Japan?
Before I left Australia, people kept asking me why I was moving to Japan. Those who know me wouldn't describe me as particularly adventurous. In fact, change is hard for me.
I also know that just because something is hard, it doesn't mean it isn't worth doing. I want to travel the world, experience other cultures and live how other people live. I want to see and experience new things and make memories that will last a lifetime.
A holiday to Japan three years earlier made me fall in love with the country.
It was important for me to spend some real time here, and get to appreciate everything the place has to offer that you might miss on a short trip.
Having the luxury of time and not trying to fit everything into a couple of weeks means that on a daily basis I can take my time to fully explore places. I'm finding something new every time. Often, it's because I'm lost, but to be honest, that's pretty fun too.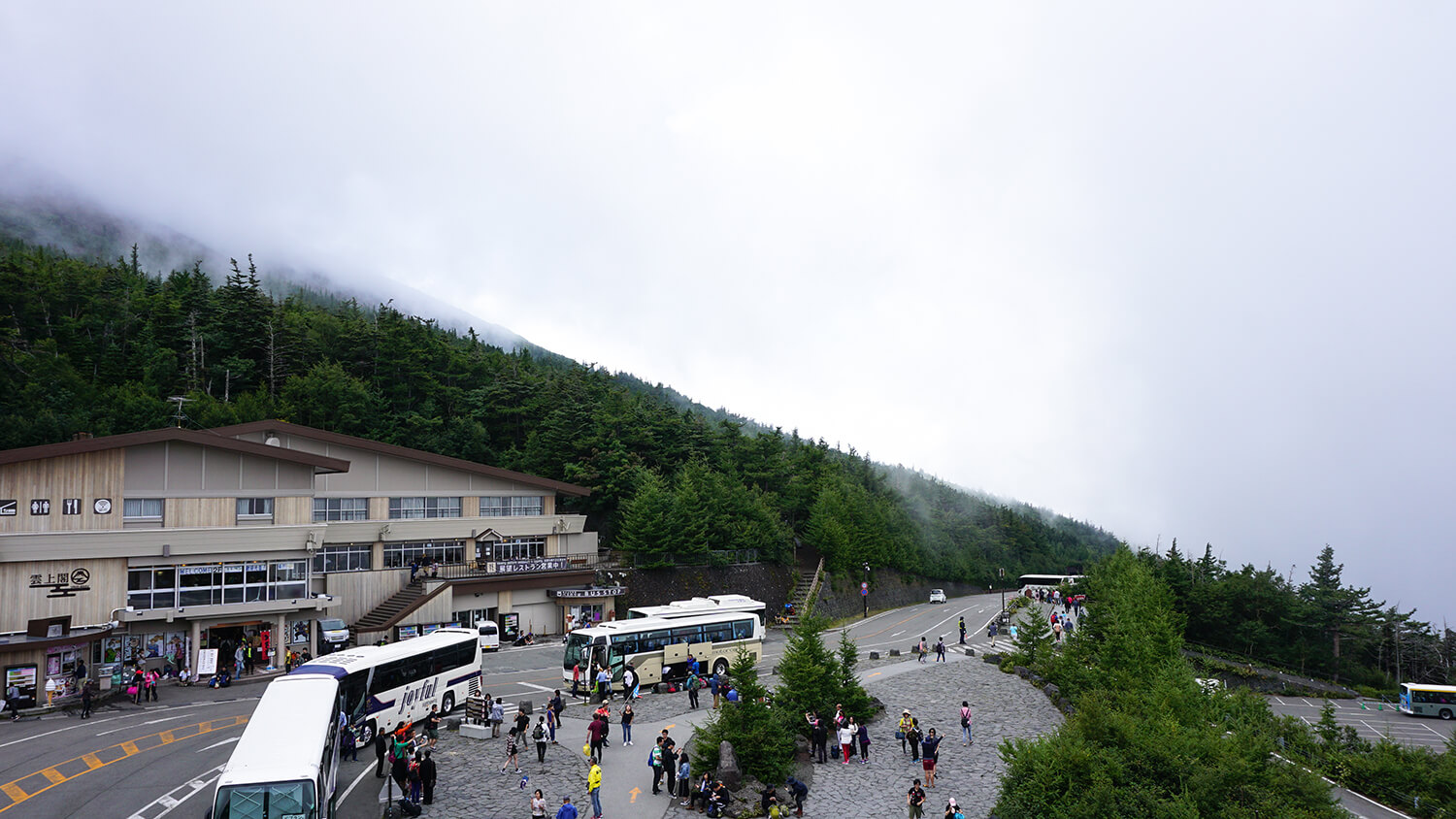 Hey, this isn't so bad.
The first day of the climb started out great. The tour group I was with were friendly, and the air was filled with laughing and joking while we walked for the first few hours. As we made our way up the mountain, the air started to get thin. This made breathing difficult and progress slow as we zig-zagged endlessly up the side of the mountain. It was tough work.
One thing the brochures do NOT illustrate is just how popular the trek is at this time of year. The trail was clogged with people desperate to get to the top, knowing it was their last chance until next year. This made progress slow. You see people from all walks of life on the trail. During the climb, I saw a pregnant woman, people with dogs and small children making their way to the top. Crazy!
After hours of making our way up the mountain, we stopped at the Station 7 ( out of a possible 10), one of the mountain huts that line the side of the mountain, for some dinner and a rest. After dinner, we were hurried off to bed early at 5 pm. After about 4 hours of climbing, we were all pretty tired, so there weren't any complaints! Crammed into one room with some tiny, thin sleeping bags, we tried to get some much-needed sleep.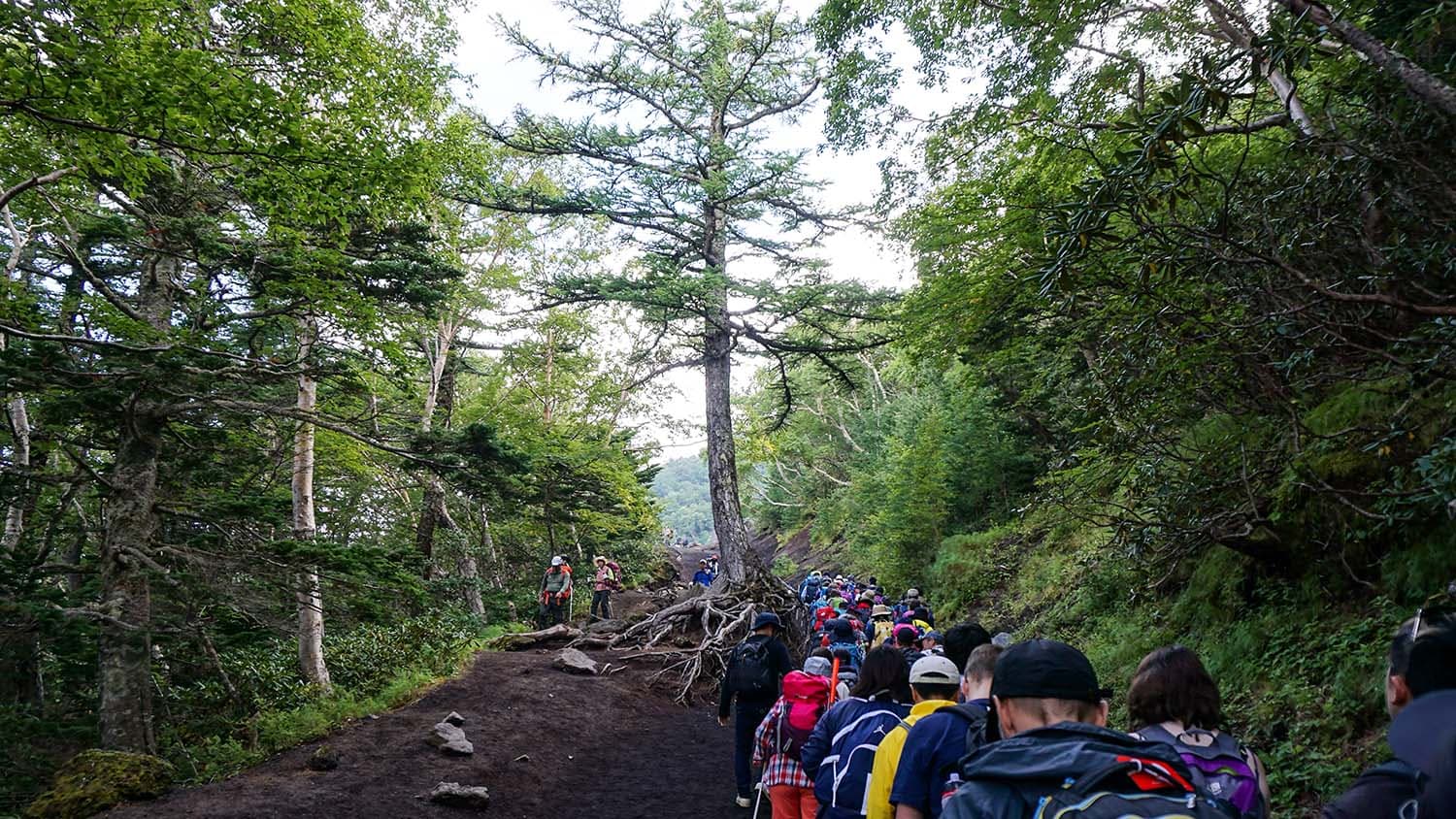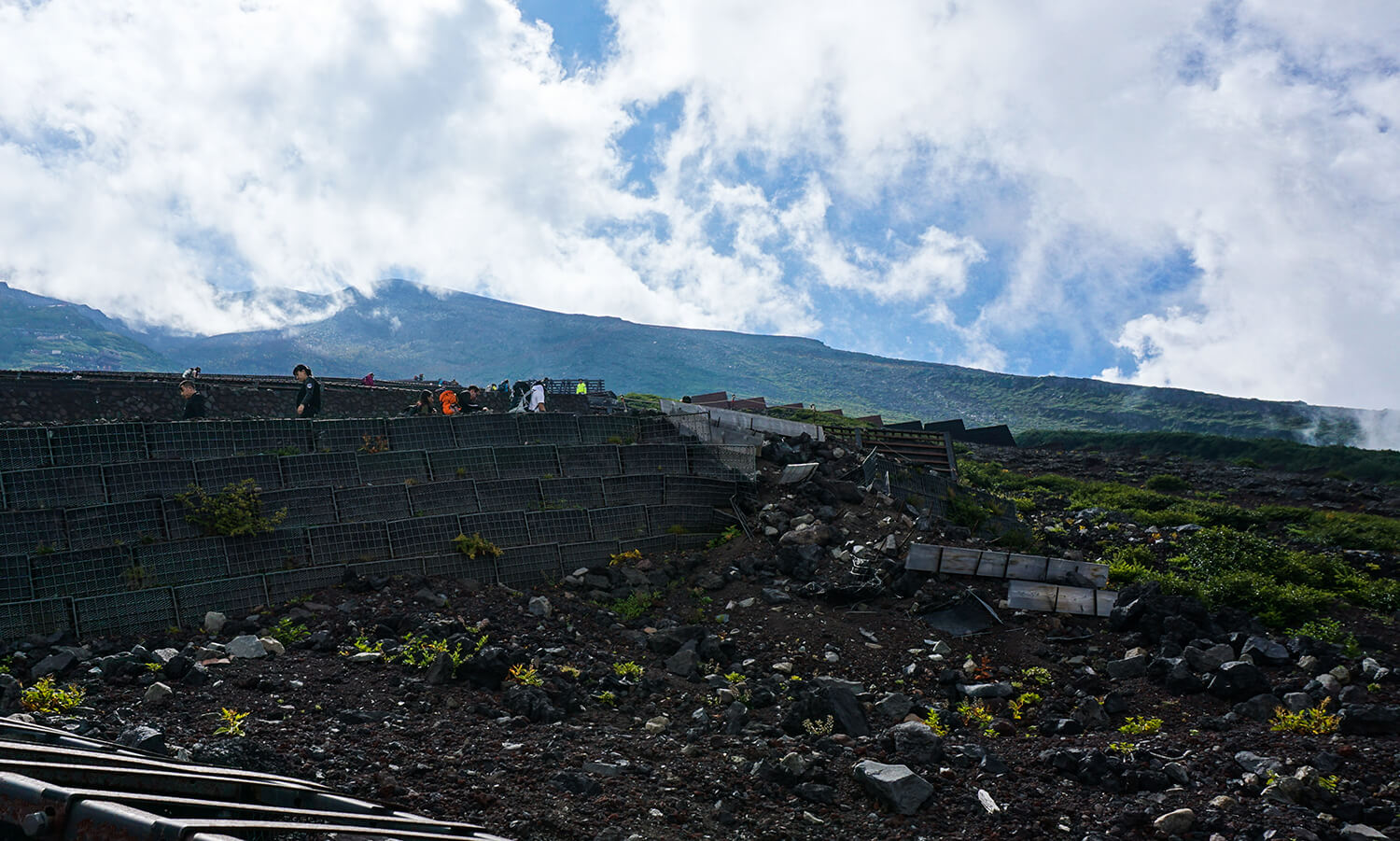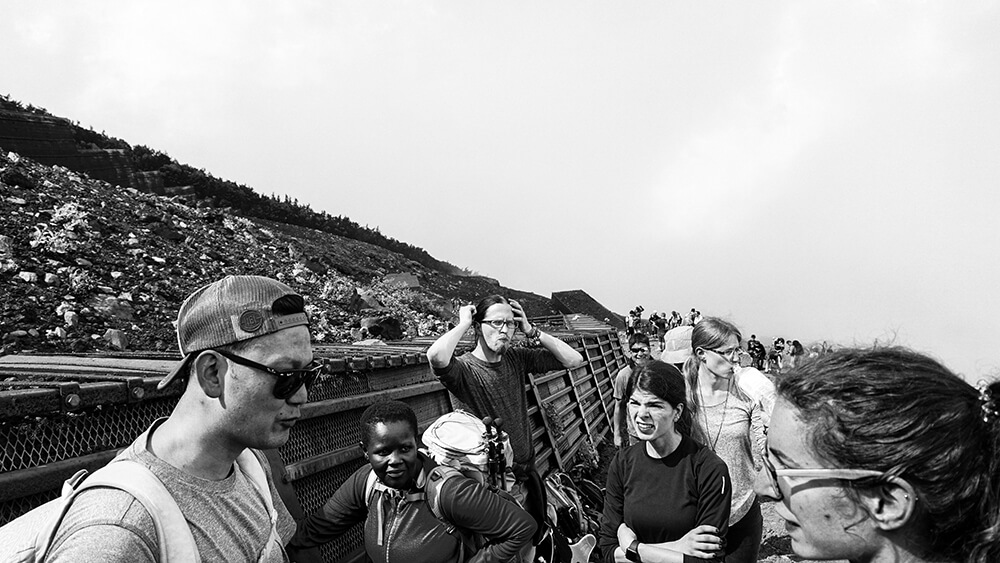 A place like no other.
Tokyo is a vibrant city, with festivals and events running constantly and new things around each corner. Even just going to another part of the city is an adventure, with each ward having its own unique vibe.
My local hub is Shinjuku, which is home to the world's busiest railway station. This place handles more than two million passengers every day, which is a lot of folks! From Shinjuku, it's easy to travel to other areas in the city, but it's also a great place to catch up with friends too.
While here, I'm living a share house of 24 people. It's my first time living with so many people and it's the best decision I could have made. Without even really trying, I've met some amazing people who are in Japan to experience the culture and have fun. It's perfect for me.
The food in Japan is amazing too. It's quite easy to get good cheap meals at the local supermarket or one of the many bento shops or bakeries that are scattered around the ward. Did I mention I love food? Japanese food is some of the best.
A rude awakening.
The sound of the alarm is so startling that I nearly jumped out of my skin.
It's 11 pm and it's absolutely freezing. I put every article of clothing I brought with me on to try and warm up, which ends up being a big mistake. About ten minutes into the second part of the climb, I'm overheating but it's still really cold and the rain has started. It's a weird sensation to be overheating but also cold and wet as we push on towards the summit. I'm still very surprised I didn't get sick from this trip.
About one and half hours from the top of the mountain it started to get very busy, with everyone wanting to be at the summit for sunrise.
Our guide decided to take us through a side path to bypass the crowds – the one drawback being that the surface was just loose stones. Every step forward ended up in a half-step slide back. Progress was tougher than anywhere else on the climb, and we had to stop every 40 minutes or so to regroup and catch our breath.
The summit.
After about 5 long hours, we finally we made it to the summit of Mt Fuji. The weather had set in, and it was difficult to see anything through the thick fog but I consoled myself by purchasing the most expensive and well-earned cup of noodles in my life.
After spending 40ish minutes at the summit, we started to make our descent. As we did, the weather cleared and we were treated to some spectacular views. It was so peaceful. As soon as the sun rose, it started to get warm and after a while, it felt like I was in a sauna. It was a still a relief after the cold night before.
Going down was much quicker, with the entire descent taking three to four hours, depending on how much energy you had left. As I was stumbling my way back along the trail, I saw a horse and carriage available for hire to carry you the rest of the way down the mountain. It was exactly what I needed, and I rode the last half hour back to the bottom, glad to be finally off my feet. A bus was waiting to take our group to an Onsen to soak our weary bones.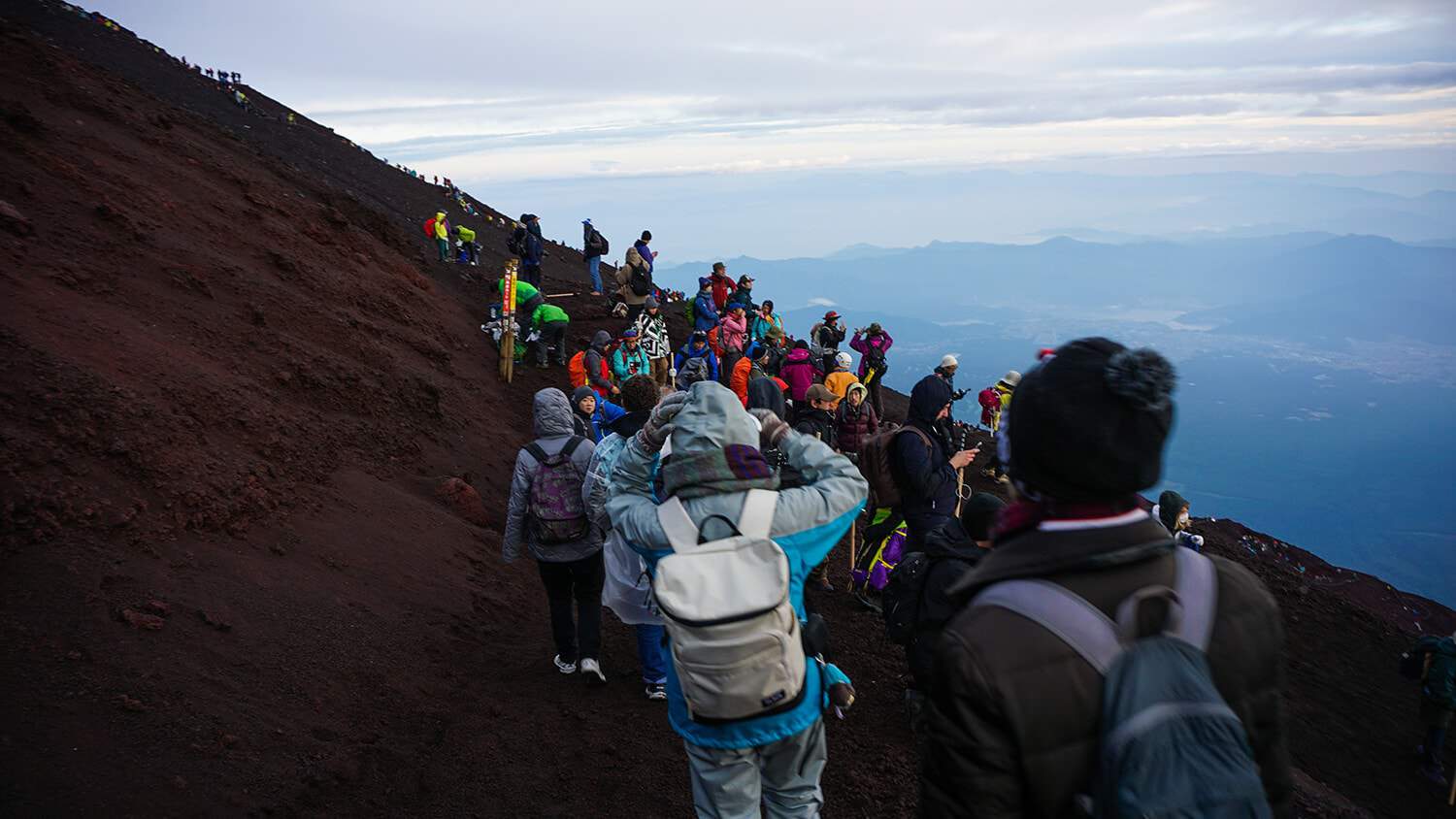 The final chapter
I'm not the most athletic person ever, and the climb to the top of Fuji was exhausting and probably the most physically demanding thing I've ever done. There were a couple of times where I wanted to give up and just roll down the mountain. But I persevered, and I'm so glad I did. It was an amazing experience that will stay with me forever. I can't wait for my next adventure in Japan!