Brisbane 'Women in Business' Grant
Get a quick quote from Excite Media for the $5,000 'Women in Business' Grant 👇
The Lord Mayor of Brisbane is currently accepting applications for the new 'Women in Business' Grant.
Grant applications will close on 9th December 2021.
To be eligible for this grant, you must:
have an annual turnover between $50,000 and $500,000
be a woman in business with a minimum of 50% ownership of the business
have an active Australian Business Number (ABN) and be registered in Queensland
have a business that has been operating/trading for 12 months prior to the date of grant opening and demonstrate more than 1 client
have a headquarters/business outlets based in the Brisbane Local Government Area (LGA) and be able to provide rates notice/utility bill/proof of location
be an Australian Resident/Citizen
be over 18 years of age (proof of ID) at time of application
Not be insolvent or have owners/directors that are an undischarged bankrupt
Request a "grant-friendly" proposal
The fastest way to get a proposal for the grant is to fill out the simple form below.
Once we've received your request, we'll provide free advice on where to allocate your funding to get the most "bang for your buck".
Then, we'll rush you a "grant-friendly" proposal so you're ready to apply.
Don't delay! Applications close on 9th December 2021.
With Excite Media, you can use the 'Women in Business' Grant towards:
The objective of this grant is to:
The grant will open for applications on Thursday 21 October 2021 for 7 weeks, and close on Thursday 9 December 2021.
A total fund of $250k is available for this Lord Mayor Grant, with up to $5,000 available per successful application. A limit of one application per business will be accepted.
An email or phone call from one of our friendly team.
Our help and advice for allocating the funds for maximum impact.
A fast proposal for use in your 'Women in Business' Grant application.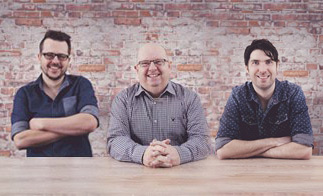 Send your request and our friendly team will rush a quote back to you!
With absolutely fantastic communication, could not possibly recommend these guys highly enough.
I have absolute faith recommending them to my clients because I know they won't let me – or my clients – down.
I'm just amazed at how easy it can be to get a high quality website when people know what they are doing and actually care about the results.
Excite Media treats your company like it's their own, always delivering outstanding results and finding ways to make sure your online marketing performs at its best.
Excite Media have been instrumental in creating our new website, from design through to completion and excellent after support.