Following seven hard working, but incredibly fun years at Moordale Street, Chapel Hill, we're excited to announce that Excite Media is moving to one of Brisbane's most iconic creative spaces, the old La Boite Theatre in Milton.
It's been an amazing time of growth, expanding from a team of four to a family of twenty-seven. From our Moordale Street office, we've developed many valuable relationships with our clients and have enjoyed creating over one thousand websites together.
Built in 1972, the old La Boite building provides the perfect creative space for our team, and we look forward to creating some of our best work within its walls.
Watch the video above to take a timelapse trip with us to our new office at the old La Boite Theatre.
Learn about the building's humble beginnings, its rich history, and how the original graffiti-laden artist tunnels have been preserved.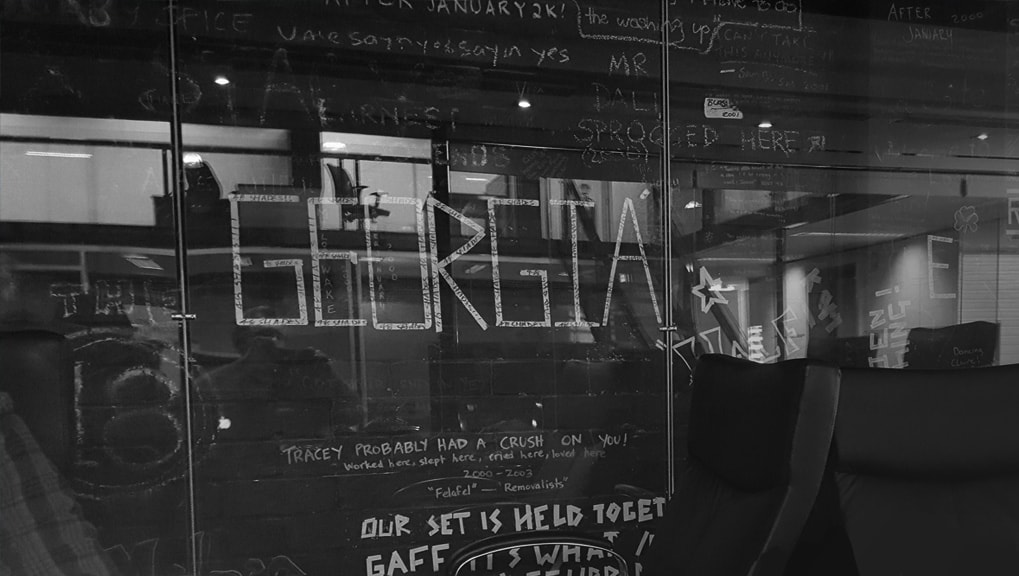 The old artist tunnel, decorated with graffiti, jokes, ditties and drawings by the actors and technicians of the shows performed.
---
Where is the new Excite Media office?
69 Hale Street, Milton Qld 4000. View on Google Maps »
Will there be parking?
Yes, there's 2-hour street parking right outside the building and in the surrounding streets.
---
We are delighted to be relocating from Chapel Hill to the old La Boite Theatre, continuing the creative legacy that began over four decades ago.
We look forward to seeing you there soon.
Share your story with us
We would love to hear your story if you've been involved in the history of the old La Boite Theatre. If you have seen a show, worked at the theatre or performed on the stage, please share your story below.