Welcome to WebIQ
As business owners, we need to understand that marketing has evolved. Getting people to find, connect and fall in love with your business used to be an art, now it's a science. People don't want to be interrupted — they want the power to find you "when they want you".
 
You still need to rank highly in Google, but your brand must excite people, and your website must align to your audience's expectations and habits.
 
WebIQ is a science, a science you can use to make sales. 
More than just SEO or Adwords
Getting traffic to your website is one thing, turning people into customers is another. SEO or Adwords alone cannot increase conversion rates – dollars in dollars out.   
 
Sadly many businesses waste lots of money on SEO and Adwords by not continuously monitoring and updating their website.    
 
WebIQ is engineered to gets results:
1)  Analytics: Who are your customers, how do they interact online and where are you losing them?
2)  Conversions: What changes can we make to ensure your website is converting traffic into leads and sales?
2)  Awareness: How can we better reach, excite and talk to your target market without spamming them?
4)  Loyalty: How can we increase your customer loyalty and create passionate word of mouth fans?
---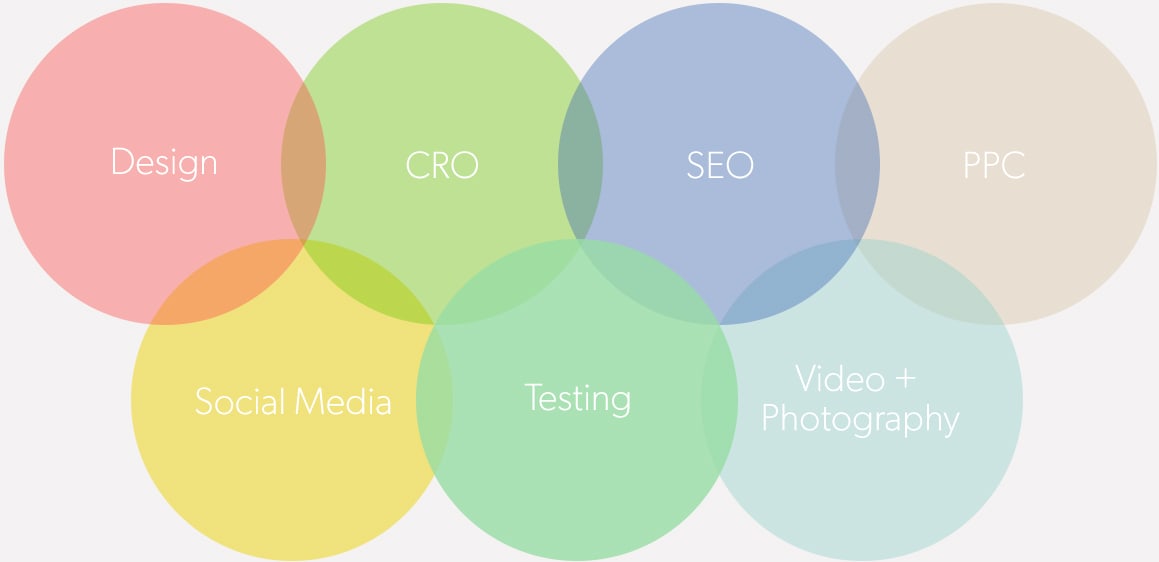 ---
Who are your customers online
Effective digital marketing begins with 'analytics'. You may know the habits of your customers coming into your store, but it's a different kettle of fish online — that's constantly changing.
WebIQ includes 1-3 months of initial data gathering, using leading analytical tools to map your customers' online habits:
 
Google Analytics

Understanding your traffic from mobile vs. desktop, monitoring new vs. returning website visitors, logging bounce rates and mapping geographical locations so we know exactly where your online visitors are coming from.

Heat Mapping & Screen Recording

Heatmaps to see what people click on and how far they scroll on each website page, screen recordings to watch how people use your site and the tools to gather user feedback from visitors through surveys and targeted website polls.

AdWords

To ensure your business gets found by people on Google, precisely when they're searching for the things you offer, we use Adwords advertising to drive targeted traffic to your website and create maximum conversions.

People Power

With your approval, we'll survey a selection of your customers over the phone. Usually, we would sit down with you and learn about your ideal customers and feedback prior to this point of the project to find any discrepancies.
More leads for your sales team
Through Analytics, we can accurately profile your target audience and start turning people who find your business – into people who buy from your business.  
WebIQ leverages a mix of tools that allow us to implement the highest converting website designs and sales strategies:
A/B Testing
We use a range of tools to build and conduct A/B testing, in which two versions of a page, headline or button can be compared for conversion performance. On the back of the data we gather we then implement the best performing design.
Website updates
Often our clients have new services, products or offering updates that they would like to present on their website. WebIQ includes allocating a Project Manager, Designer and Developer for your ongoing updates.
Behaviour monitoring
Tools that record your visitor's browsing sessions so you can understand how they move around your website and how long they are spending in each area. We map these habits and make measured improvements.
Landing pages
This is a single website page that appears separate to your main website. They are highly effective for promotions and presenting new products or services to generate additional sales.
Copywriting
Testing different headlines and calls to action.
"The team at Excite Media has boosted our website conversion rate by 162.9% after just three months of WebIQ. That's almost triple the number of enquiries for our sales team to convert into business!"
Oz Wardrobes, Australia's largest Wardrobe supplier
Better reach your market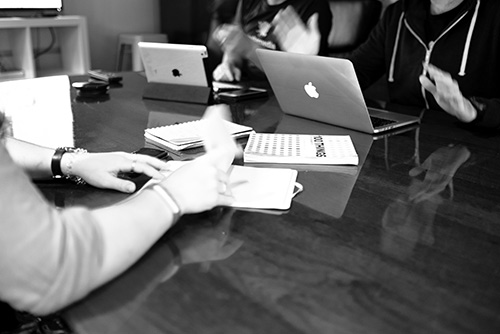 Can you remember the last time a commercial came on and you thought, oh wow, I must buy that? Perhaps it's easier to remember changing stations because the ads were annoying.
Reaching and engaging with your target market needs to be well thought out and delivered tastefully.
WebIQ is built on low invasive advertising and inbound marketing tactics to draw people into your business. These proven strategies include:   
Targeted Social media advertising
Blogging and SEO for organic awareness
Google Adwords for near instant results
Direct marketing, email and print, i.e. brochures
Video and photography services.
"WebIQ allowed us to rank number one in Google for a key page, garnering more than 35% of page views on our website and almost 60% of new entrances to the site"
Davcon, Australian Crimsafe manufacturer
Let's create passionate fans
Now that your online sales funnel is humming along, we want to start building customer loyalty and creating fans who happily "go out of their way" to tell other people about your business.
A passionate fan can be more valuable than a salesperson, and they're free. Creating fans is all about providing value, real connections and making it easy for customers to share your message. We'll work with you to craft your loyalty strategy using:
–  Social media posts and engagement, not advertising
–  Contacting customers for feedback and testimonials
–  Value focused email newsletters helping clients
–  Giveaways or promotional support
The WebIQ Strategy Team
To help you achieve more sales, higher quality leads and increased customer loyalty, WebIQ puts 23 digital experts to work on your online business – at around half the cost of hiring a junior digital marketer.
Importantly, WebIQ is 100% contract free. It's our job to prove to you that WebIQ works!
However as WebIQ is fully tailored to your business, we have had to limit the service to 7-8 clients a month. So if you're interested in WebIQ, please book your free 1-hour strategy session now:
Andrew Pitchford

Director of Client Engagement

Andrew Pitchford

Director of Client Engagement

Andrew has a knack for solving complex business challenges through digital. He was the Director of a NZ web agency and leverages years in broadcasting, advertising and community services for our clients.

A true early adopter that loves swimming in the technology space, Andrew is highly regarded as a public speaker across marketing and non-profit interests.

Andrew is a movie addict and the original "Family Guy" who built his first website in '95.
With his four children now grown up, his new brood is a collection of Pop Culture Pop Vinyl collectibles.

Lee Wallis

Head of Digital Marketing

Lee Wallis

Head of Digital Marketing

Lee brings over 10 years of digital marketing experience to Excite Media, with 4 of those years spent running his own digital agency. Lee is our CRO expert and has helped multi-million dollar property companies like Diamond Resorts grow their sales.

Lee, our very own British expatriate (yep, he's a pom), understands how to transform an under-performing website into an online lead generating machine! With over 10 years experience in the digital marketing industry, Lee spends his time amongst our webIQ team, continuously optimising websites to generate more leads and sales for our clients.

Lee knows when you're bluffing at the poker table.
Lee's travels have taken him to Spain, Turkey, Cyprus, Italy, India, Japan, Indonesia and of course his new home, Australia. Next stop… Las Vegas!
Lee is obsessed with the digital currency Bitcoin and believes one day his Bitcoin stash will be worth millions. As of September 2017, 1 Bitcoin is worth $5,170 AUD.

Polina Shilenina

Account Planner

Polina Shilenina

Account Planner

Polina has launched more than 70 websites, working with global players like REIQ, Nike EMEA and Sberbank, Russia's largest investment bank. Polina's remarkable abilities also see her working with the WebIQ team.

Polina has only come off her scooter once, which she considers a great personal achievement.
Polina has visited exactly 32 countries.
Polina's office duty is to 'make everyone feel like they are funny'.
Polina has a Bachelor of Management, Master of Project Management and is Google Analytics Certified

Joanna Scott

SEO Specialist

Joanna Scott

SEO Specialist

Jo has a bachelor of marketing and has helped 100's of Australian SME businesses with their online marketing needs, including web and mobile app development, social media marketing, PPC, CRO and SEO.

Joanna is a massive fan of Bubble O Bills & Channing Tatum (Yum!!!)
Joanna is also known as "Mono" for one-handed foosball playing.
Joanna has a fear of lizards. Even geckos. Eek!
Joanna has a Bachelor of Business (Marketing) from QUT

Paul Taylor

Email Automation Specialist

Paul Taylor

Email Automation Specialist

As Head of Digital Services, Paul brings years of Digital Marketing experience to the team and enjoys working with clients to help them grow their businesses. In the past he has worked for such clients as Dilmah Tea, Vodafone and Carlton & United. .

Paul enjoys watching Air Crash Investigation which has unfortunately affected his Frequent Flyer status.
Paul likes to hit the gym and is a mad keen sports fan so if it involves kicking, passing, hitting, throwing or catching, he's into it
Paul loves spending time with his family, sweating over a hot BBQ with a beer in hand and eating a good steak.
Paul has Bachelor of Business (Marketing) from USQ and is Google Adwords certified.