Handcrafting websites for over ten years.
There's a lot that goes into creating a great looking website. From the initial business discovery and planning phase, through to wireframing and organising your information, our team are hands-on to produce the best result possible. If you've ever wondered what goes into handcrafting a great site, check out the timelapse video below to get a feel for the level of detail involved.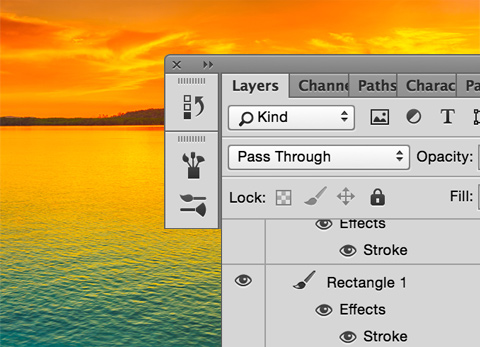 At Excite Media, we take website design very seriously.
We eat, sleep and breathe beautiful design and elegant code. Sometimes at night, we dream about making better, more effective websites for our clients. I wish I was making that last one up!
We are a team of passionate, experienced and friendly professionals, dedicated to delivering exceptional results for your business and making the entire experience one that is easy, rewarding and fun.
Our passion for new creative ideas and inspiration is never ending and our experienced design team will work closely with you to craft the very best vision for your business.
Real experts with real world experience
When you work with Excite Media, you get access to our complete team of experts. From the very first steps in design, development, launch and marketing, your new site will be in great hands. Our team is based in Brisbane and has been developing websites for businesses of all shapes and sizes for over 10 years. We've learnt a lot over this time, and have built hundreds of exceptional sites for clients all over Australia. By now you'd hope we'd be pretty good at it!
Cutting edge graphic design

Professional and eye-catching presentation can never be underestimated. Our designers are always busy, staying current with the latest visual trends to make sure your site is always ahead of the curve.

Flexible and robust code

There's a lot of hard work that happens under the hood of your site. Our code is fast, robust, future-proof and built by hand with care. Our front end developers have the experience and passion to create beautiful code.

Content Management System (CMS)

We choose the best CMS platform for your needs, putting the power to make changes to your own site back into your hands.
Great communication is essential to success
When we take on your project at Excite Media, we make a commitment to your success.
A dedicated project manager will be somebody you can count on to deliver your project on time and on budget, and to keep you in the loop with all progress.
A proven process that gets results
When you work with us to build a website for your business, we don't just make it up as we go along. We have honed and refined every step of the way into an efficient and rewarding process that gets results.

Quick, friendly and helpful support
Once we press the 'launch' button on your new website, our job is just beginning. Proper post-launch support can make the difference between a successful online business and just an online business. Our support staff don't just fix problems, they own them and you can be assured of the best-in-class care and attention.
Why else should you choose Excite Media?
There are many more ways you will benefit by choosing Excite Media for your web design project.
Read about them here…
Important questions about creating a new website
Embarking on the journey of creating a website for your business or brand, but don't know where to start? Our website FAQ's are here to help!
Answers to important website questions here…