All our favourite moments from the Excite Media office warming.
If you have missed the memo: Excite Media has moved offices. After ten years of growing from strength to strength at Chapel Hill, we took the leap and moved to the old La Boite Theatre in Milton, Brisbane.
For those who haven't seen the Theatre, it is rich in Brisbane's history, with stories written on the walls, and hidden rooms all over. To celebrate our new home, and also our own history so far, we threw a little office warming with our nearest and dearest.
While we may have been feeling a little bit worse for wear the day after, these were our favourite moments
During the day, our office just looks like any other. (Actually, the walls are pretty unique compared to others.) But, with lights stranded from above and beautiful décor, our staff created what felt like a super special backyard party.
Of course, as our guests walked in they didn't expect our mini office makeover. Watching their faces light up as they saw our creation was incredibly wonderful.
Market-style lighting gave a really nice vibe to the office.
We have to do public shout-outs to some of our clients who worked with us to make the night perfect. Firstly, there is Queensland Hire who provided us with everything from our glassware to coffee tables, plants and vases, dry bars and lighting. Some of the really unique pieces we hired had people talking all night.
We couldn't forget to mention the lovely Robyn from Little Birdy Cakes. Not only does she make our cakes for all our staff birthdays (and they are delicious) but she also delivered us with perfect Excite Media cupcakes for the office warming. They didn't only look great – they tasted even better.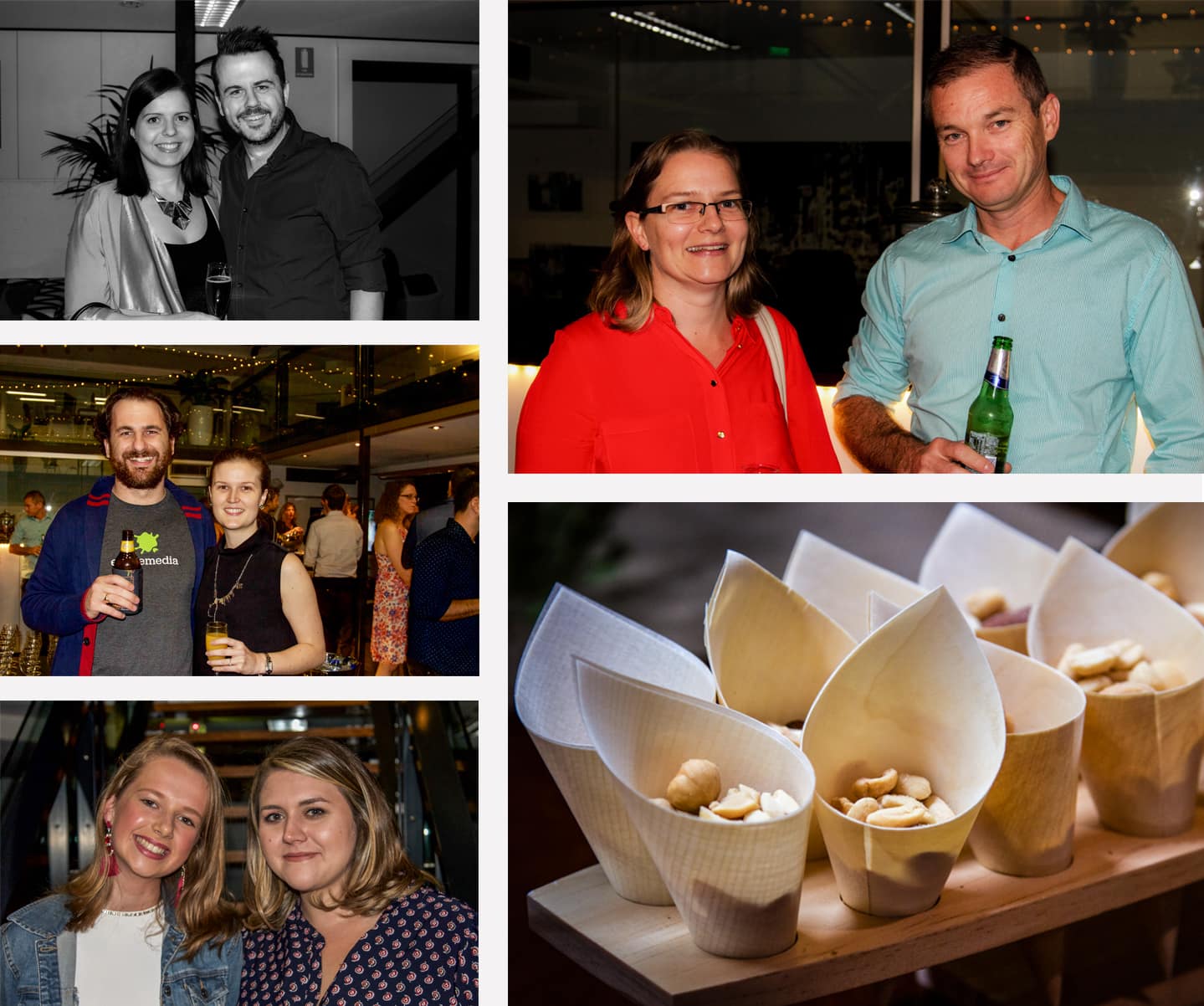 So many wonderful people came to help us warm in the new office.
Maybe we're all like Peter Pan at Excite Media and never want to grow up, but wherever you went at the party, there was a game being played. Outside, there were games of very competitive social table tennis and inside you could always find people playing Pacman.
Although it wasn't in operation during the party, we are constantly battling one another at office putt-putt. Perhaps, this is what makes Excite Media different to most other businesses out there. We're kids at heart – constantly looking for the fun in what we do, using our imaginations to create something different, and always wondering what's next.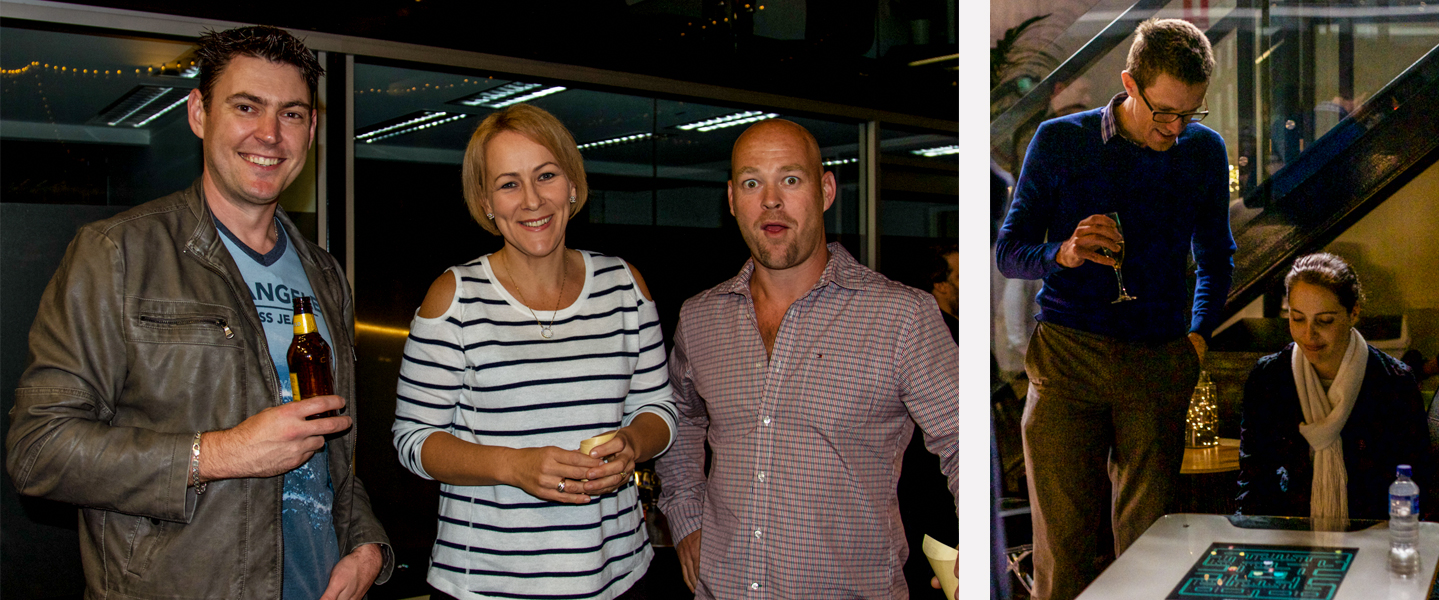 Chris, Maria and Don enjoying a brew and a chat.
All. The Food.
Are words really required? It is no secret that at Excite Media we'll take any excuse to eat good food, so we took this opportunity to order all the food. You have already seen the cupcakes, and that was just the beginning. We had everything from your classic cheese and crackers to rice paper rolls and Banh Mi Rolls.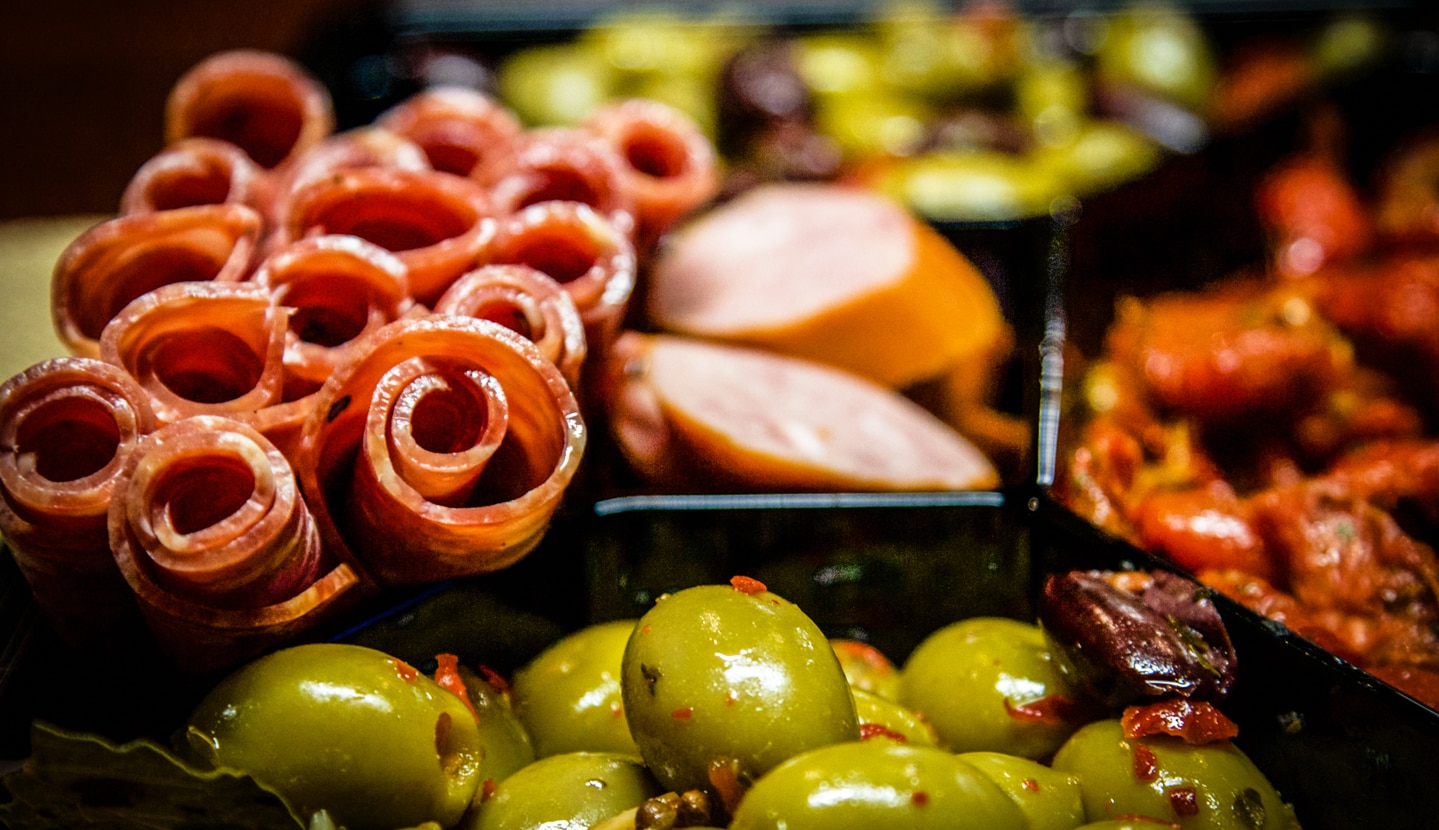 A selection of delicious canapes were on offer for our guests.
An honourable mention must go to the wonderful people at Queensland Hire who also devised these perfect serving platters for our Maltesers and nuts. Not only was it completely different from you usually get, but really convenient.
And – this cannot be forgotten – the moment all the pizza arrived was a collective high. A wise person once said a picture says a thousand words, so we'll just leave you with this: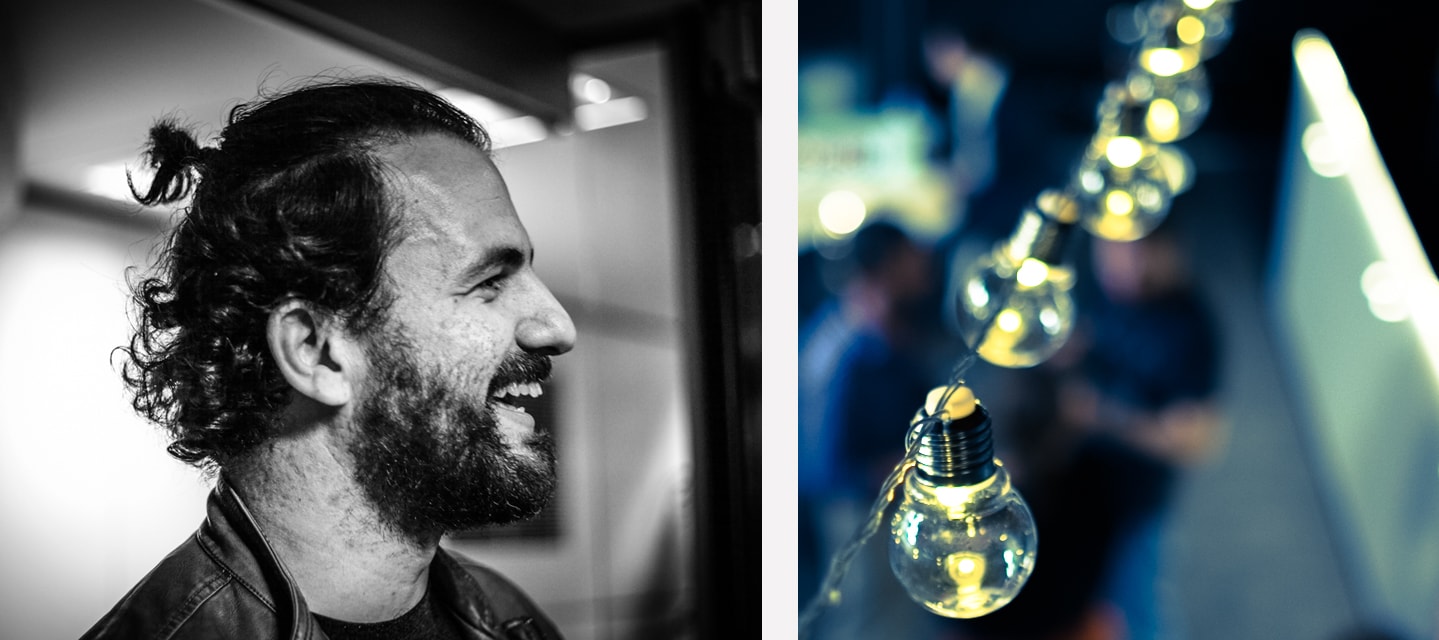 Huge thanks to Elodie and Hannah, two members of our fabulous WebIQ team who while managing all the normal demands of work, these two were integral in organising the whole shebang. It was fabulous to see it come together.
Of course, we can't forget the awesome work of the extra few hands who helped string the lights and organise the sound for the party. Oh, and thanks to all of the legends who arrived extra early on Monday morning to clean up before the rest of us arrived! We were so proud to put our office on show. If you want to take a peek, give us a call and we would be more than happy to show you around. Until next time!