Great design is in our blood, and it shows.
We believe that well-executed visual design is the foundation of creating a powerful and professional first impression. With so much information being thrown at us every day, one of the keys to a successful online business is to cut through the 'noise' and get your message across quickly and with maximum impact.
While great design can help build trust and confidence in your business, bad design and a cluttered brand strategy can confuse your message, and end up costing you in the long run. It makes sound business sense to trust your identity to people who have the knowledge, experience and passion to craft something that represents who you are.
The ability to resonate with your customers through the web and print cannot be underestimated and elegant design can be a powerful tool to create new sales for your business.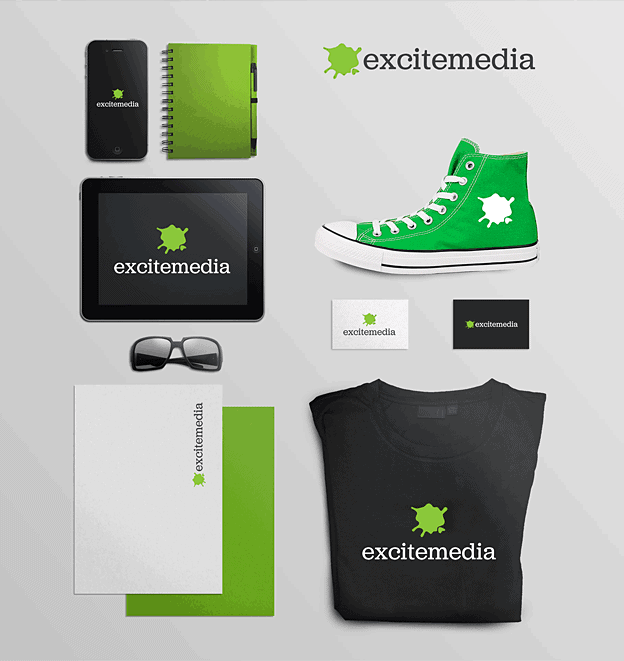 Over 50 years experience in the design industry
Our team of graphic designers have over fifty years of combined experience creating stunning visual designs. We are experts at converting your vision into pixel-perfect reality. We can help you with:
Your logo is more than just your name. A great brand speaks volumes about who you are and what you do at a fundamental level. Our team are experts at creating elegant logos and helping you put your identity on the map
Our team are experienced in helping you take your brand into the real world, with a complete range of print materials to showcase your business. From large to small print jobs, we are a one-stop graphic design shop for your needs.
We're a Brisbane based graphic design company
Excite Media has been creating professional Graphic Designs for both web and print based media for close to a decade! Our highly professional and qualified Graphic Designer can turn your creative thoughts into a stunning web design or alternatively, turn your boring, outdated print media into pieces of marketing material that people are really going to notice!
Maybe your logo is looking a little tired and needs some re-invigoration? Then why not employ the services of a highly skilled Graphic Designer from Excite Media where we create logos that are going to be a fantastic focal point for your branding.
Whether you are based in Brisbane or throughout Australia, Excite Media is a Graphic Design Company that will listen to your needs and provide you with outstanding Graphic Design work that you will be using for many years to come!
What are you waiting for?
If your logo or print materials are in need of a refresh, then talk to our experienced consultants today about how we can transform your brand into something that is modern and truly special. You'd be surprised at just how affordable it can be.
If you have a new startup business, and want your brand to be intelligent, punchy and fresh, then speak to us about how we can help put your identity on the map, right from the word go.
Let's chat about your goals today!
We love to talk with business owners about achieving incredible returns on the web. To find out if we're a good fit for each other, the best next step is to have a short discovery call with one of our digital experts.