"A #GIRLBOSS is someone who's in charge of her own life. She gets what she wants because she works for it." – Sophia Amoruso
It's a hard day at the office when you get the opportunity to take life lessons from a creative visionary and modern-day entrepreneur, but someone had to do it.
I was graciously invited by our friends at Just Digital People to a Business Chicks breakfast in Brisbane with 700 eager #girlbosses to meet Nasty Gal founder & the #GIRLBOSS trade marker herself, Sophia Amoruso.
I was sitting across from the woman who is not only effortlessly cool and inspiring, but one of Forbes' Richest Self-Made Women (Sophia's worth more than Beyoncé… Beyoncé people!). A cool $280 million to be exact.
More than just an e-commerce site
Sophia Amoruso made a name for herself with the edgy e-commerce site 'Nasty Gal' a self-made fashion phenomenon. On the heels of Nasty Gal's success, Amoruso launched her memoir #GIRLBOSS in 2014. It became a New York Times best-seller and bible for aspiring young women all over the world.
3.5 million #GIRLBOSS hashtags on Instagram later, she's cultivating an army of women with one thing on their mind: business.
Her memoir documents her unapologetic journey from rebellious shoplifter to multimillionaire; showing women who play by their own rules and still win.
When Nasty Gal transitioned from its origins as an eBay store into an e-commerce site, she sold out her entire stock in one day; it was an early warning of the dedication of her following. 
Taking risks in business
Success has come quickly for Amoruso, but the decisions haven't always been easy.
'It's always been a long series of taking risks,' says Amoruso. 'The day I signed the lease on our first office space and we finally moved out of my apartment was pretty intense. And scary.'
As I listened to her so casually explain how she turned her tiny eBay store to a $250 million empire, I thought about how many risks you truly have to take in life and in business to make your mark.
At Excite Media, our founders Scott and Nathanael have found intrinsic value in offering a service to their customers that is kind, honest and unconventional.
One of the things I admire about them is how they stay true to themselves, no matter how hard they've worked or how much the business grows. Sophia, too, has this trait.
Honesty is key
It was incredible to witness how down-to-earth her vibe was, despite the empire she has grown. She is still a San Francisco girl on holiday in Australia who just landed herself a speeding fine in Byron Bay.
'I'm nearly driving on the wrong side of the road, accidently hitting the windscreen wipers instead of indicator, and I'm speeding from Byron Bay to get to Brisbane when I land myself my first speeding fine in nearly ten years!'
When speaking of honesty, Amoruso says, 'It's a lot of work to not be honest, I don't have the energy to make stuff up. As we live our lives, we have to be honest about where you are and where you want to go.'
Business Chicks founder Emma Isaacs asked Amoruso, 'Did the success of your book surprise you?'
Amoruso so nonchalantly said, 'Yeah totally!'
'Women come to me giving me credit for changing their lives… and I say, the only person responsible for changing your life is you!
'It takes a lifetime to become a great leader, and I still have a long way to go!'
Same here, sister.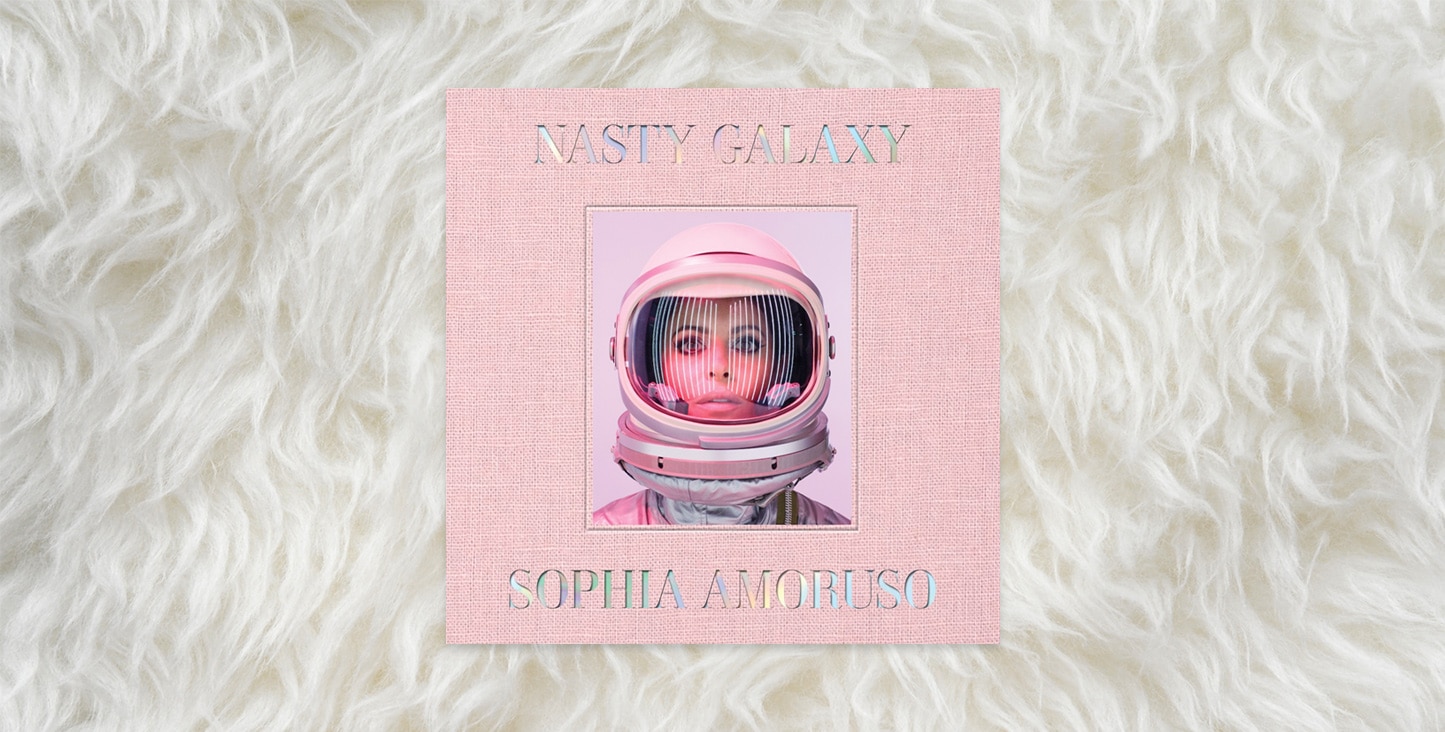 Unconventional success
We weren't only acknowledging her success in the past, but also the release of her second book, NASTY GALAXY. The best way to describe it would be a highly visual coffee table book that is a part inspirational journey and part fashion scrapbook. It approaches fashion and lifestyle in the same way #GIRLBOSS approached business—quirkily. 
While Excite Media has been challenging the 'normal' since their inception, it is incredible to see another person who lives by the same philosophy. Like Amoruso, our business has thrived from asking 'why' and doing a little something called inventive thinking.
Maybe it's time we all started living a bit more by this spirit.
Netflix will be releasing a new comedy series inspired by Amoruso's book, due to be released in 2017.