Link In and Grow Your Industry Networks and Connections
When you operate a small to medium business (SMB) you and your business are interlinked – linked in for that matter – and by creating a strong personal brand you can simultaneously help the success of your business.
As a professional social network, LinkedIn is an interactive platform for building, maintaining and improving your standing within your industry. The site will help you further your professional career and open up doors to places in the professional world that seemed closed before.
#1 – Create a Professional Online Presence
Unlike your old paper résumé, LinkedIn helps you create a fluid online résumé and stay relevant in the digital world.
You can now throw out that old school resume that you created late one night in the darkness of your living room and step out into the light of the future.
LinkedIn helps you boost your professional profile by allowing you to:
Receive endorsements for your skills
Receive testimonials from other business and employers
Add your published work
Create a list of your qualifications
#2 – Market Yourself For Free
Just like your business has a brand, your personal brand is something that also requires marketing. By setting a profile image and writing a small biography, you can choose how you want to sell yourself to potential clients, employers and employees.
"LinkedIn becomes your one stop shop for promoting everything that is you and your business."
Your prospects won't need a treasure map in order to find you – you can always be found. LinkedIn becomes your one stop shop for promoting everything that is you and your business.
#3 – Connections, Connections, Connections!
LinkedIn is all about connections, building relationships and using them to grow your business. LinkedIn allows you to follow and be followed by people and businesses in your industry. Don't worry though, it's only following in the cyber sense of the word; you won't suddenly gain a crowd of people nipping at your heels.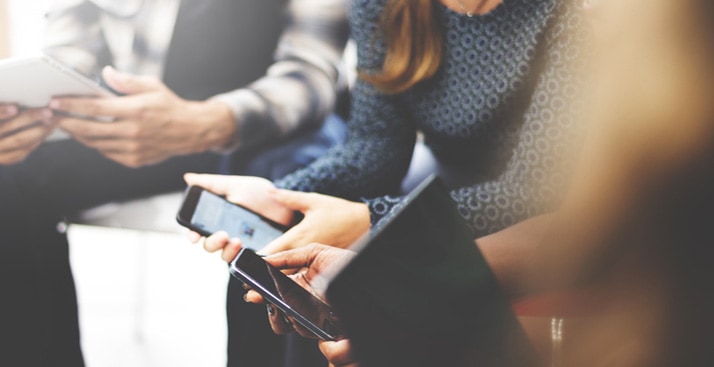 #4 – Establish Your Expertise
LinkedIn has made becoming a credible font of information within your industry quick and easy, with the ability to publish your own articles. Publishing articles provides an easy platform for establishing your credibility. Your articles may also spark discussions, just another way to prove your expertise and build your network.
Becoming recognised as a valued member of your industry's community will work wonders for your professional progress. But, the benefits do not end there, since with the development of your professional presence comes the growth of your business.
#5 – Industry Trends: Out with the old, in with the new
Despite being a cliché, this sums up the technological world we live in. Our society is always growing and developing and it is up to us to grow with it. LinkedIn will help you keep up to date with the changes and innovations of your industry, so you are never a step behind. You can also change your settings in order to be notified of relevant news and tips.
LinkedIn is a field of knowledge, always extending further towards the horizon and begging to be mined.